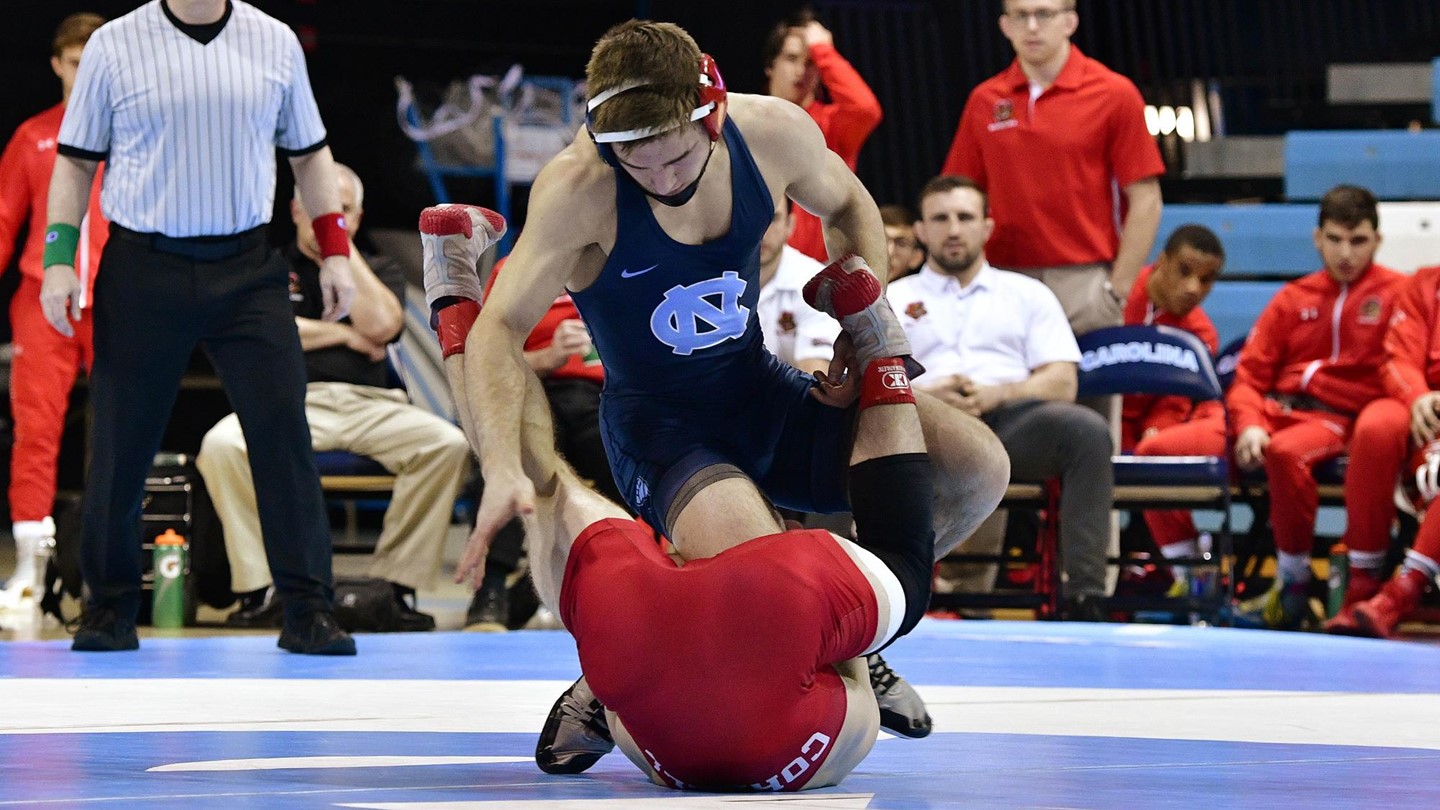 Facing the No. 9 Cornell Big Red on Saturday in Chapel Hill, the 13th-ranked UNC wrestling team struggled to overcome a superior opponent in a 29-5 loss.
The Tar Heels dropped nine of the 10 individual matches in the dual, with redshirt freshman Austin O'Connor–the nation's No. 3 ranked wrestler at 149 pounds–picking up a 23-8 technical fault victory over Cornell's Will Koll to represent all five of UNC's team points.
Cornell moves its record this season to 13-2, while dropping UNC to 11-7.
Up Next:
A trip to Durham to take on Duke awaits the Tar Heels in their next match, this upcoming Friday at Duke (6 p.m.)–the final dual before the ACC Tournament.
Photo via UNC Athletics