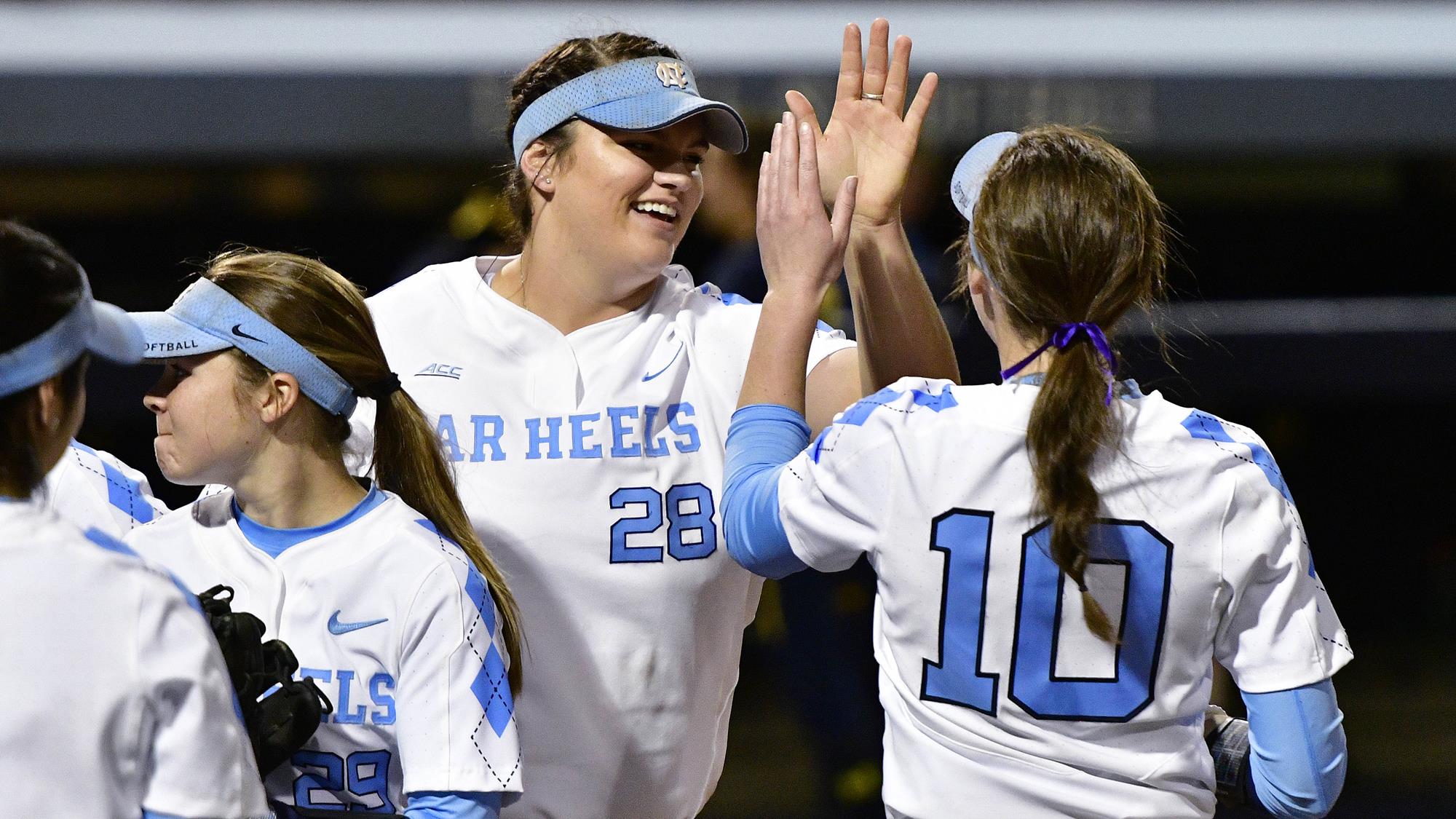 Playing as part of the ACC/Big Ten Challenge on Saturday at Anderson Stadium in Chapel Hill, the UNC softball team delivered a 5-0 shutout victory over the Northwestern Wildcats.
Brittany Pickett threw a complete seven innings, while allowing just two hits in the game–moving the Tar Heels to 4-3 this season.
The UNC offense was led by Hannah George, who drove in three runs, and Kiani Ramsey, who went 3-4 for at the plate.
Northwestern dropped to 6-2 with the loss.
Up Next:
UNC is scheduled to take on Michigan on Sunday at 12:30 p.m.
Photo via UNC Athletics