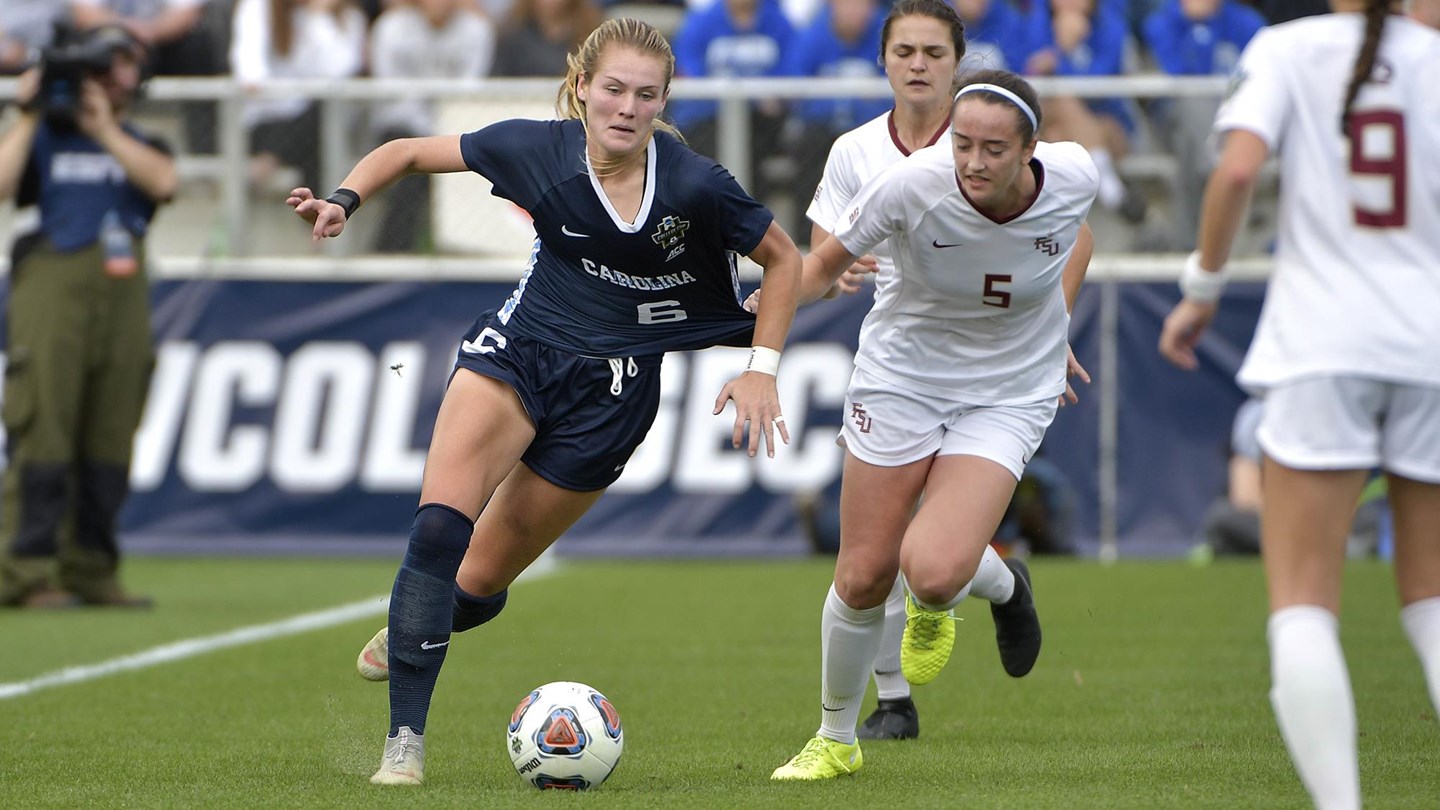 With the upcoming soccer season set to begin this month, the United Soccer Coaches released their preseason poll on Tuesday–ranking UNC as the No. 2 team in the country.
The Tar Heels trail only ACC foe Florida State in the poll, the team they lost to in last year's NCAA Championship Game.
UNC enters the 2019 campaign seeking its first national championship since 2012, representing the longest drought in the history of the storied program.
Behind UNC and Florida State in the top five is a trio of PAC-12 powerhouses in No. 3 Stanford, No. 4 UCLA and No. 5 USC.
Rounding out the top 10 is a list including: No. 6 Penn State, No. 7 Georgetown, No. 8 Duke, No. 9 Virginia and No. 10 Tennessee.
Other ACC teams ranked in the poll are No. 21 NC State, No. 23 Wake Forest and No. 25 Virginia Tech–giving the league a total of seven teams ranked inside the top 25.
The Tar Heels are set to begin their regular season on Aug. 22 at home against Indiana.
Photo via UNC Athletics