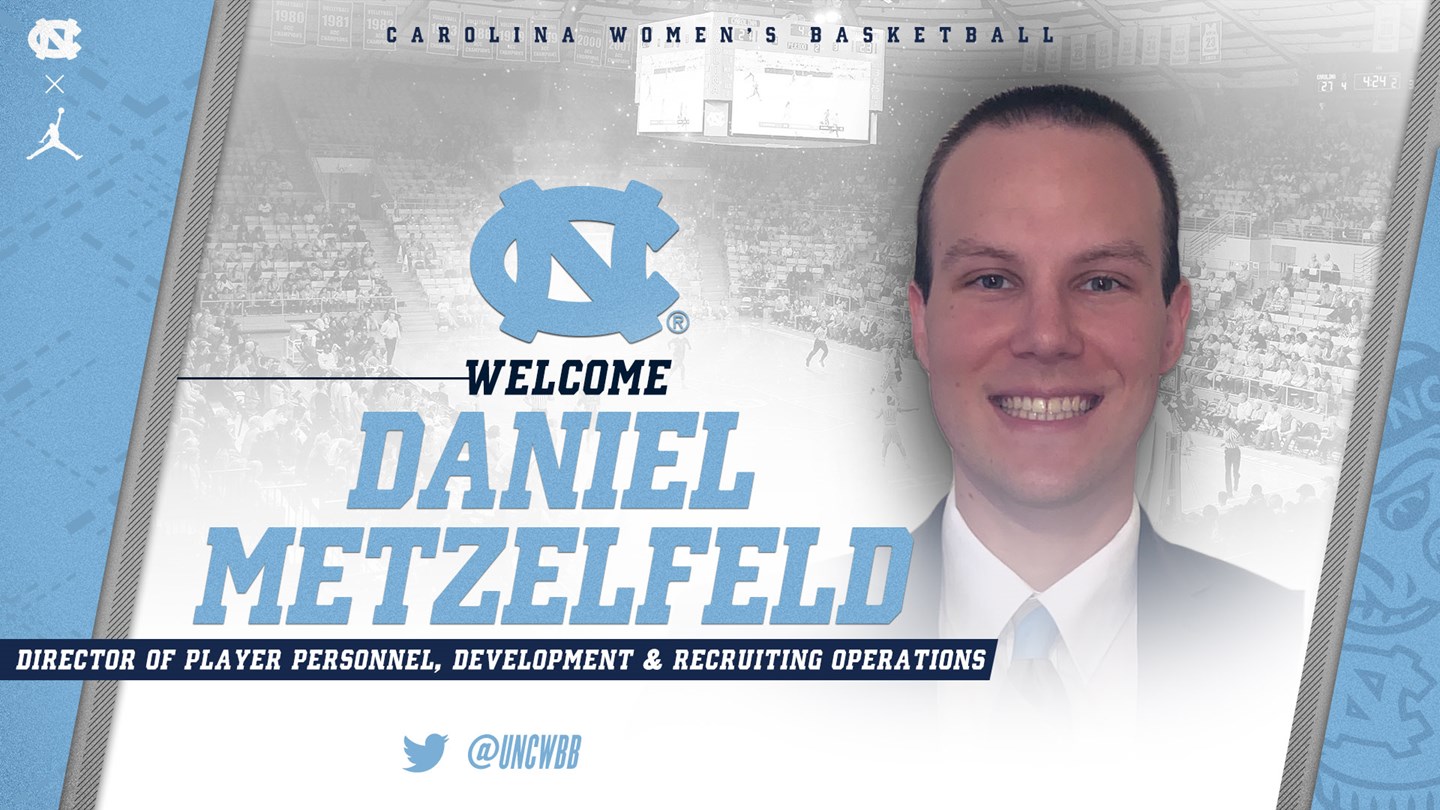 UNC head women's basketball coach Courtney Banghart announced the newest addition to her staff on Thursday, as Daniel Metzelfeld will join the Tar Heels as the Director of Player Personnel, Development and Recruiting Operations.
Metzelfeld was previously the Director of Player Development at Davidson, where he helped break down practice and game film, prepared opponent scouting reports and assisted with recruiting and game analysis.
With Metzelfeld on the staff, Davidson set a new program record for wins in the Atlantic-10 and reached the postseason for the first time since the 2012-13 campaign.
"I feel so blessed and thankful for the opportunity to work for Coach Banghart at the University of North Carolina," Metzelfeld said. "UNC's championship pedigree speaks for itself, as does the championship resume of Coach Banghart."
Photo via UNC Athletics