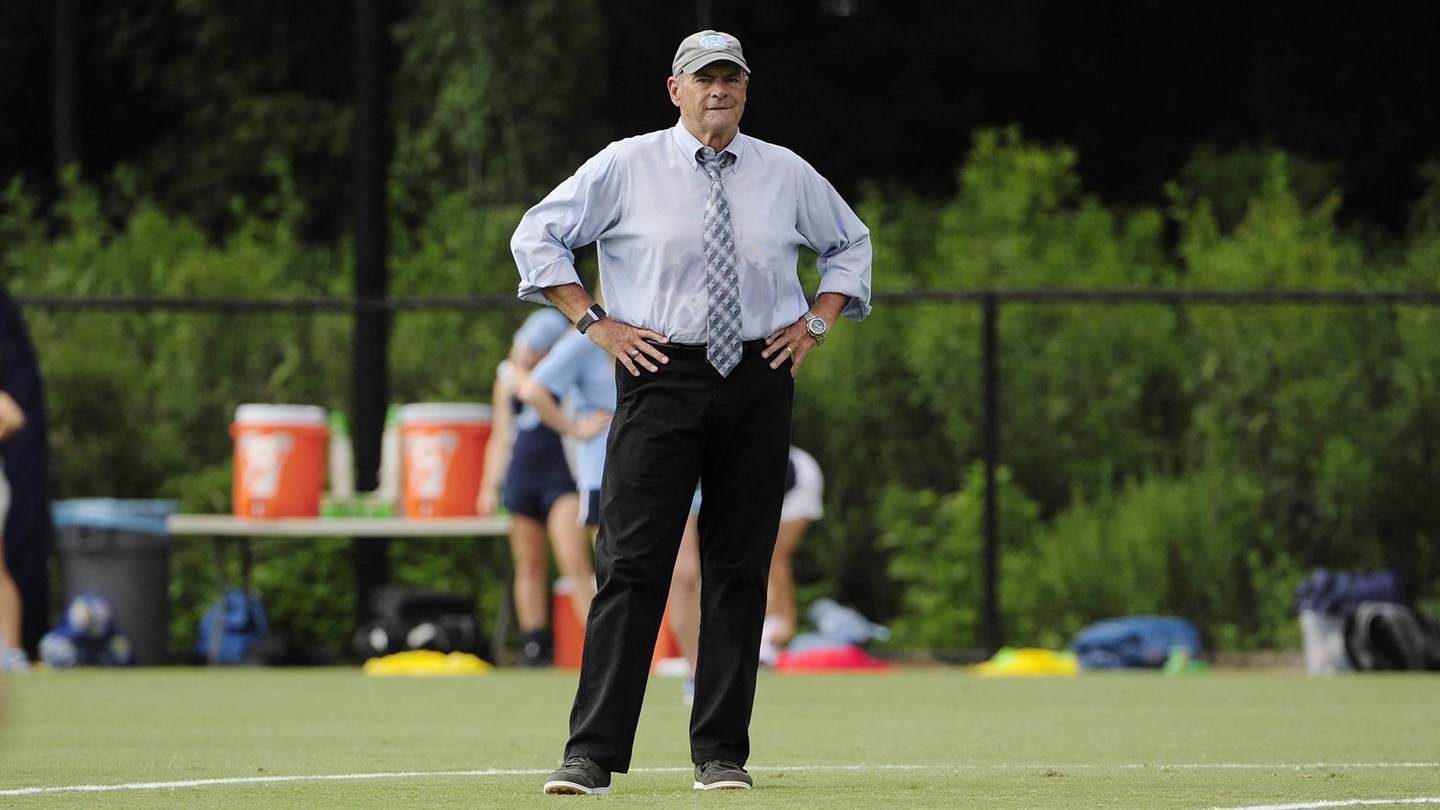 The UNC women's soccer program lost an important piece on Wednesday, as longtime assistant coach Bill Palladino announced he is stepping down from his position with the team.
Palladino has been head coach Anson Dorrance's right-hand man for nearly four decades, serving as his top assistant with the program since 1980.
He will continue to serve as an assistant at the professional level, however, with the North Carolina Courage of the National Women's Soccer League.
Alongside Dorrance, Palladino has played a critical role shaping the defense of a UNC women's soccer program that has won 22 national championships–including teams in 1987 and 1997 that set the NCAA record with 22 shutouts in a single season.
"My time as part of the University of North Carolina women's soccer program has been life defining," Palladino said. "The best way to describe my job since I first started coaching almost forty years ago is idyllic. As I depart, I will take with me all the wonderful relationships I have established as the dominant memory of my part of this incredible experience."
Dorrance also offered his own comments about Palladino's departure.
"I am so sorry my long-time assistant and good friend Bill Palladino has decided to step down," Dorrance said.  "We built this wonderful program together and had so much fun doing it. We were teammates together at UNC in the early 1970's spending our first year as red-shirts, retrieving errant shots for the varsity before they hit Kessing outdoor pool."
Photo via UNC Athletics