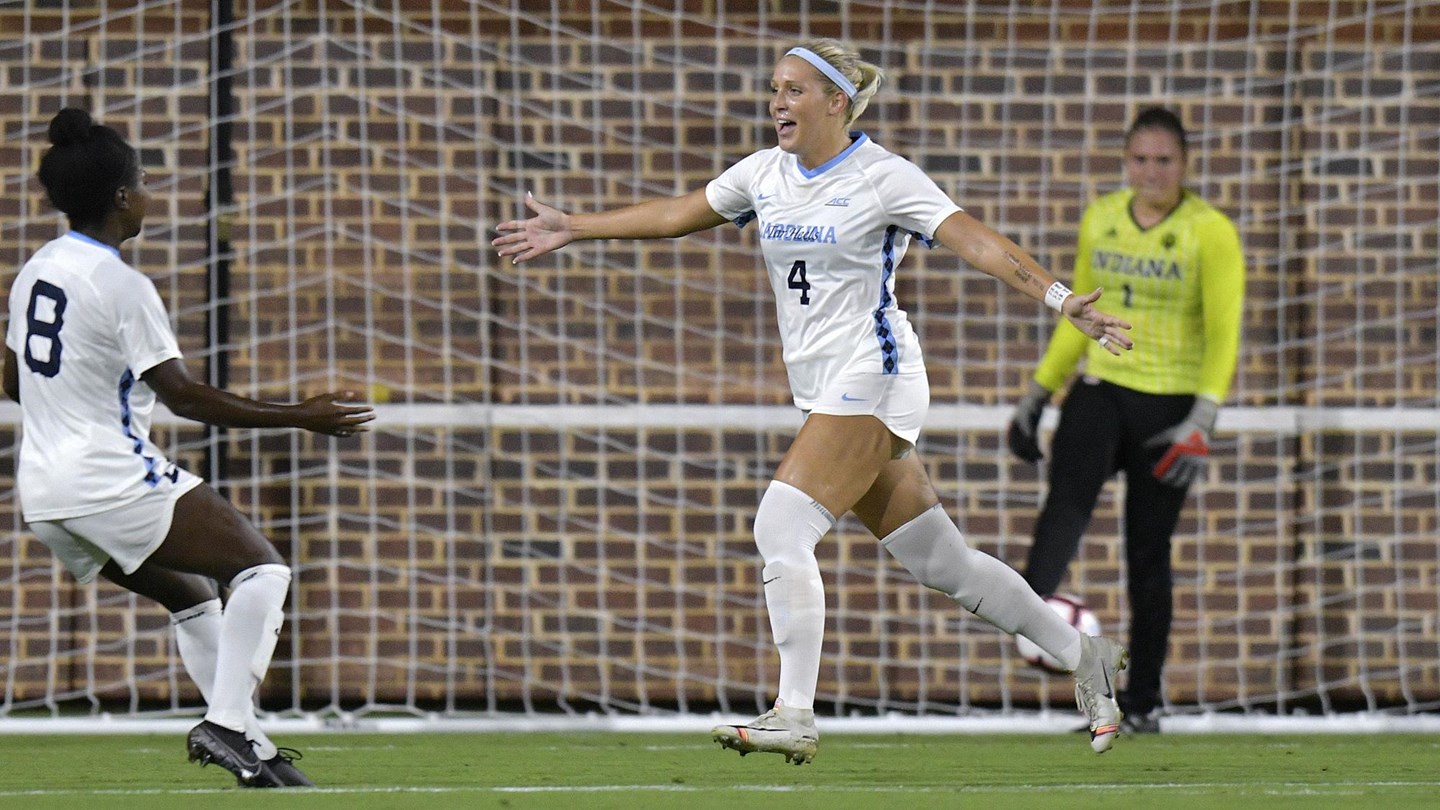 The top-ranked UNC women's soccer team put together its most dominant performance of the season on Sunday in Durham as part of the Duke/Nike Classic, rolling to an 8-0 rout over the UNLV Runnin' Rebels.
It was the highest-scoring performance by head coach Anson Dorrance's Tar Heels since Nov. 2012, when they defeated Illinois 9-2 in the NCAA Tournament Second Round on the way to their most recent NCAA title.
Alessia Russo and Brianna Pinto led the charge with two goals apiece, while Emily Fox and Bridgette Andrzejewski took on the lion's share of the playmaking duties by each dishing out three assists.
Lotte Wubben-Moy scored her first collegiate goal to put the Tar Heels (6-0) up 5-0, followed by Madison Schultz's second goal of the season–scores that gave UNC a 6-0 halftime lead.
Andrzejewski added a goal of her own early in the second half, while Russo's second goal completed UNC's goal-scoring barrage.
The Tar Heels held a 28-4 advantage in shots for the match.
This marks the first time since 2013 that UNC has started the season 6-0.
Up Next:
UNC opens conference play in its next game on Thursday, when it hosts Wake Forest at 7 p.m.
Photo via UNC Athletics