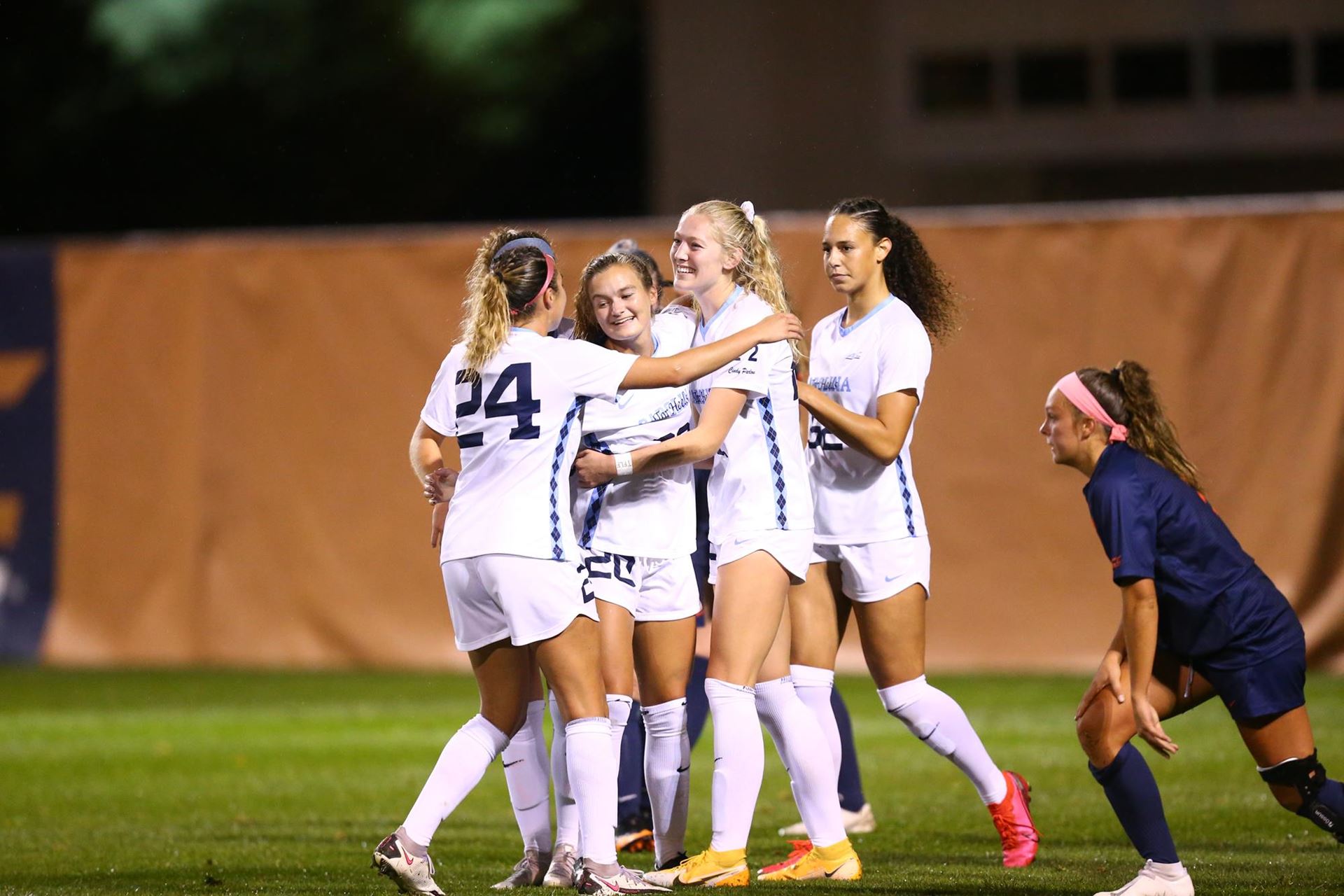 The top-ranked UNC women's soccer team remained undefeated following a 2-0 shutout victory on the road over the Syracuse Orange on Thursday night.
Talia Dellaperuta struck first with a goal in the 20th minute when she sent home a rebound of a shot by teammate Rachel Jones, while Libby Moore added the insurance goal just before halftime.
The Tar Heels moved to 5-0-0 with the win, as Syracuse fell to 0-4-0 with the loss.
For the game, UNC racked up a whopping 24 shots compared to only one for the Orange in what was a dominant all-around performance.
This represents the fourth consecutive shutout win for the Tar Heels, who have gone 416 minutes since allowing their last goal.
Up Next:
UNC will stay on the road for its next game on Sunday at Boston College, which is set to begin at 1 p.m.
Photo via UNC Athletics
Chapelboro.com does not charge subscription fees. You can support local journalism and our mission to serve the community. Contribute today – every single dollar matters.