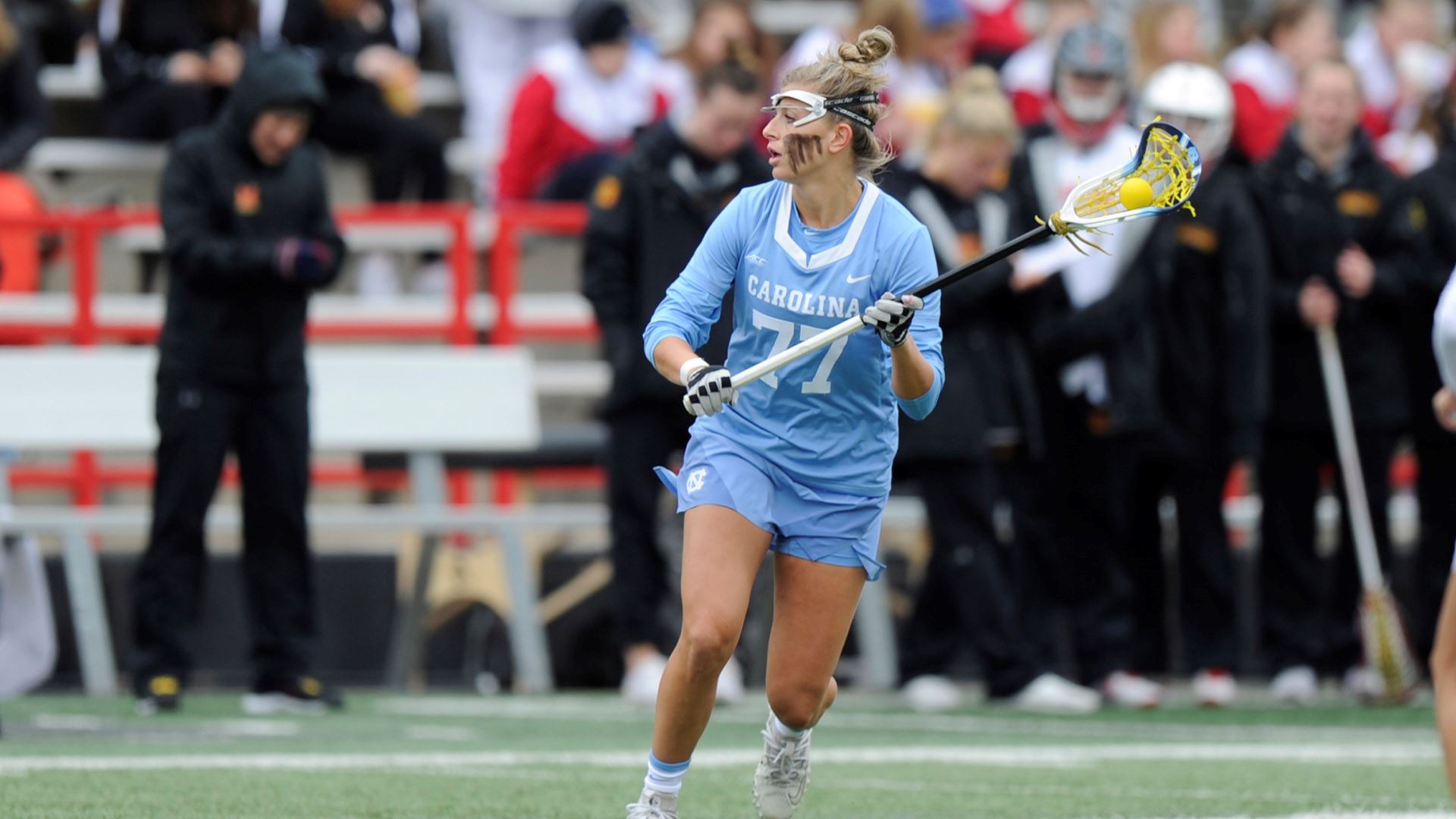 The third-ranked UNC women's lacrosse team went on the road Tuesday night and made quick work of the Elon Phoenix–winning by a score of 20-2.
A total of 11 different players scored for the Tar Heels (6-1), while seven of those same players had multiple goals in the blowout victory.
Stars Katie Hoeg and Jamie Ortega led the way offensively, however, with three goals apiece.
UNC built a 12-2 lead by halftime and then went on to pitch an 8-0 shutout as it cruised to the win with ease.
Elon dropped to 2-6 this season with the loss.
Up Next:
The Tar Heels will stay on the road for their next game, as they travel to Gainesville to face Florida on Saturday.
Photo via Maddie Kyler (UNC Athletics)