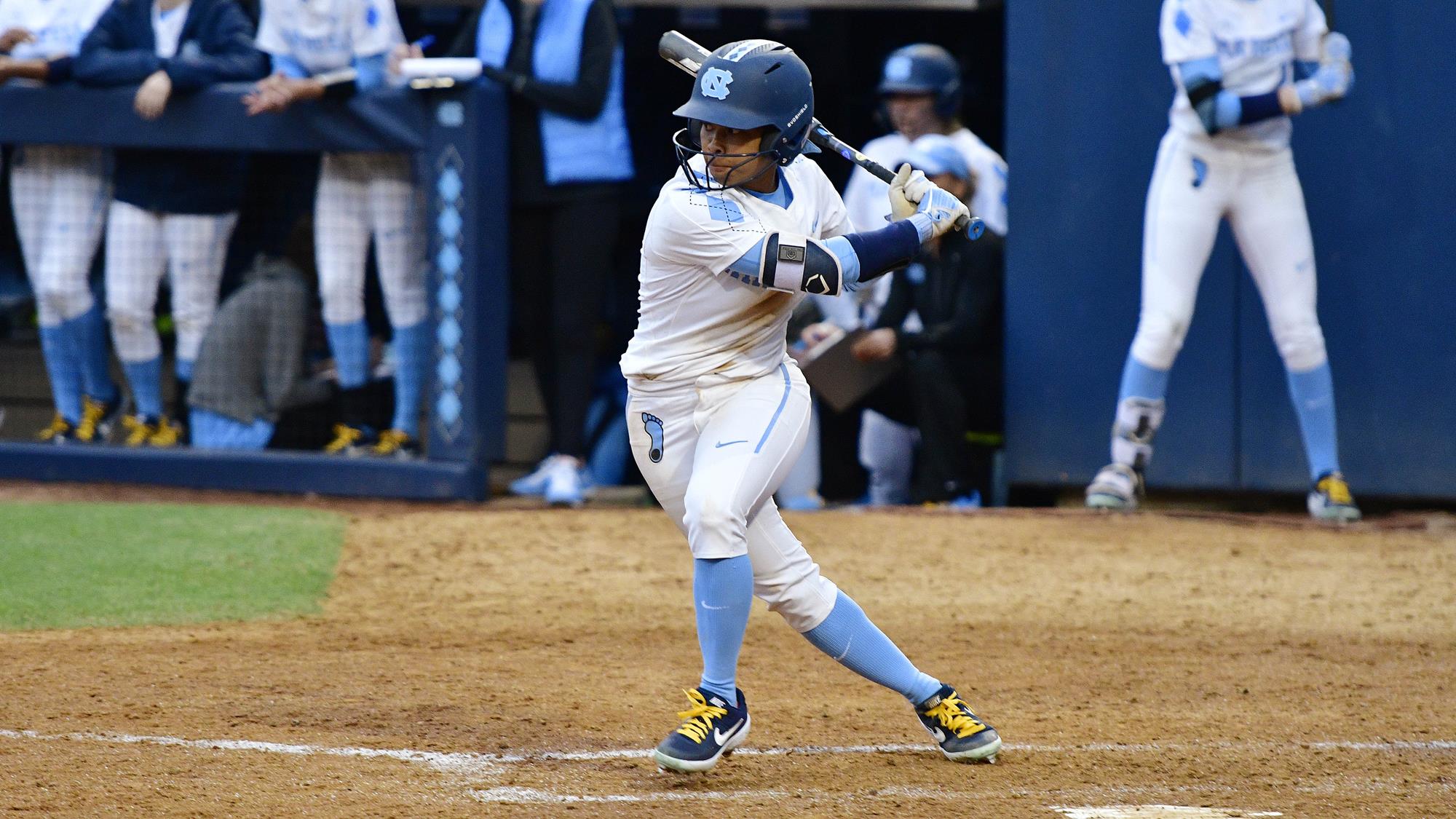 The UNC softball team punched its ticket to the NCAA Tournament on Sunday, as the Tar Heels were given an at-large bid to participate in the Knoxville Regional at the University of Tennessee from May 17-19.
Tennessee is the tournament's No. 12 overall seed, and will also play host to Ohio State and Longwood as part of its hometown regional this weekend.
The winner of the four-team Knoxville Regional is scheduled to advance to play the winner of No. 5 seed Florida's NCAA Regional as part of the Super Regional round.
In order to be eliminated from the regional, teams must lose twice. The last of the four teams standing will move on.
UNC is coming off a weekend in which it advanced to the ACC Tournament championship game, before losing to No. 4 Florida State in the final.
For the full NCAA Softball Tournament bracket, click here.
Photo via UNC Athletics