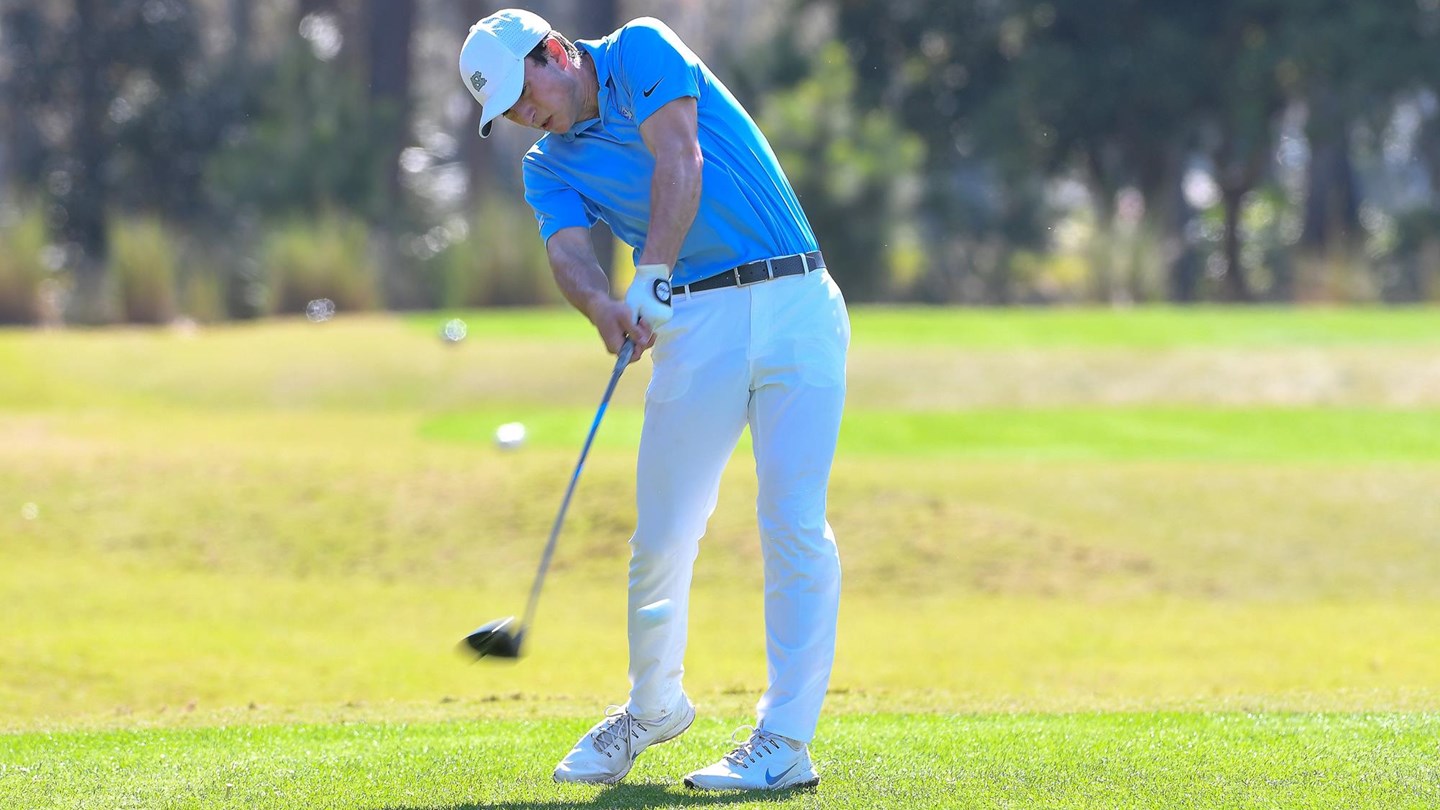 Led by a career-best round from freshman Dougie Ergood on Monday in the First Round of the NCAA Stanford Regional Tournament, the UNC men's golf team currently sits in fourth place overall in the event.
Ergood fired a 4-under-par 66, while senior Joshua Martin was just behind with a 68 (-2) to help the Tar Heels get into a good position heading into the final 36 holes of the tournament.
As a team, UNC sits at even par.
The top five teams at the conclusion of the 13-team Stanford Regional will advance to the NCAA Men's Golf Championship tournament.
Ergood is currently second in the individual standings for this event, while Stanford leads the team tournament with a score of 6-under-par–just ahead of UNCG (-5), Georgia Southern (-2) and the Tar Heels.
For the full leaderboard following the first round of the NCAA Stanford Regional, click here.
Photo via UNC Athletics