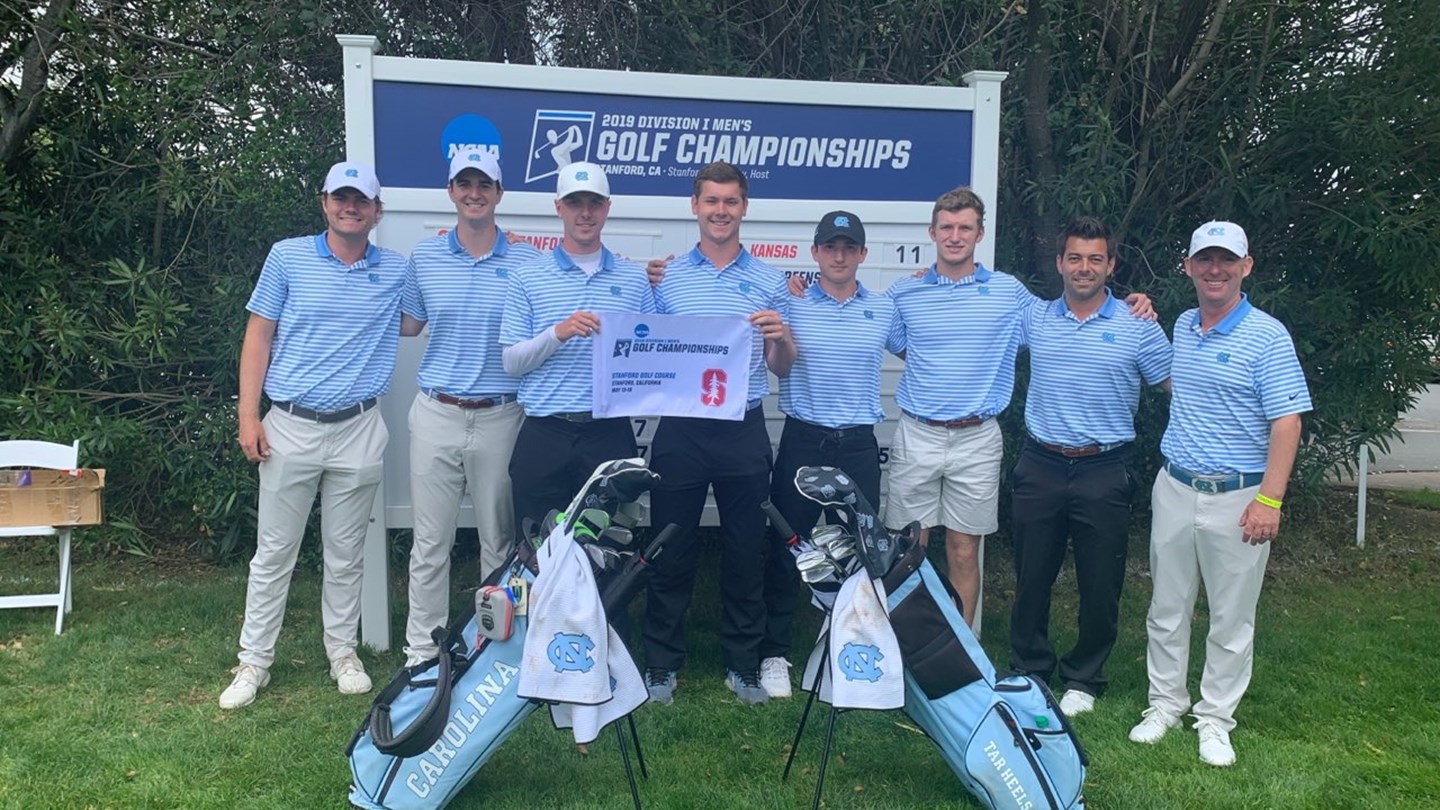 A final score of 11-under-par through three rounds at the NCAA Stanford Regional Tournament was good enough to give the UNC men's golf team a tie for second place at the event.
That finish earned the Tar Heels a spot in the upcoming NCAA Championship Tournament, which begins May 24 in Fayetteville, Arkansas.
Freshman Ryan Burnett posted a seven-under-par 63 in the final round to set a new school record for the lowest score ever by a Tar Heel at an NCAA Regional.
Burnett ended the tournament at -7, giving him second place in the individual competition.
Stanford won the team tournament by 12 strokes on its home course, finishing at 23-under-par.
For the full final leaderboard from the NCAA Stanford Regional, click here.
Photo via UNC Athletics