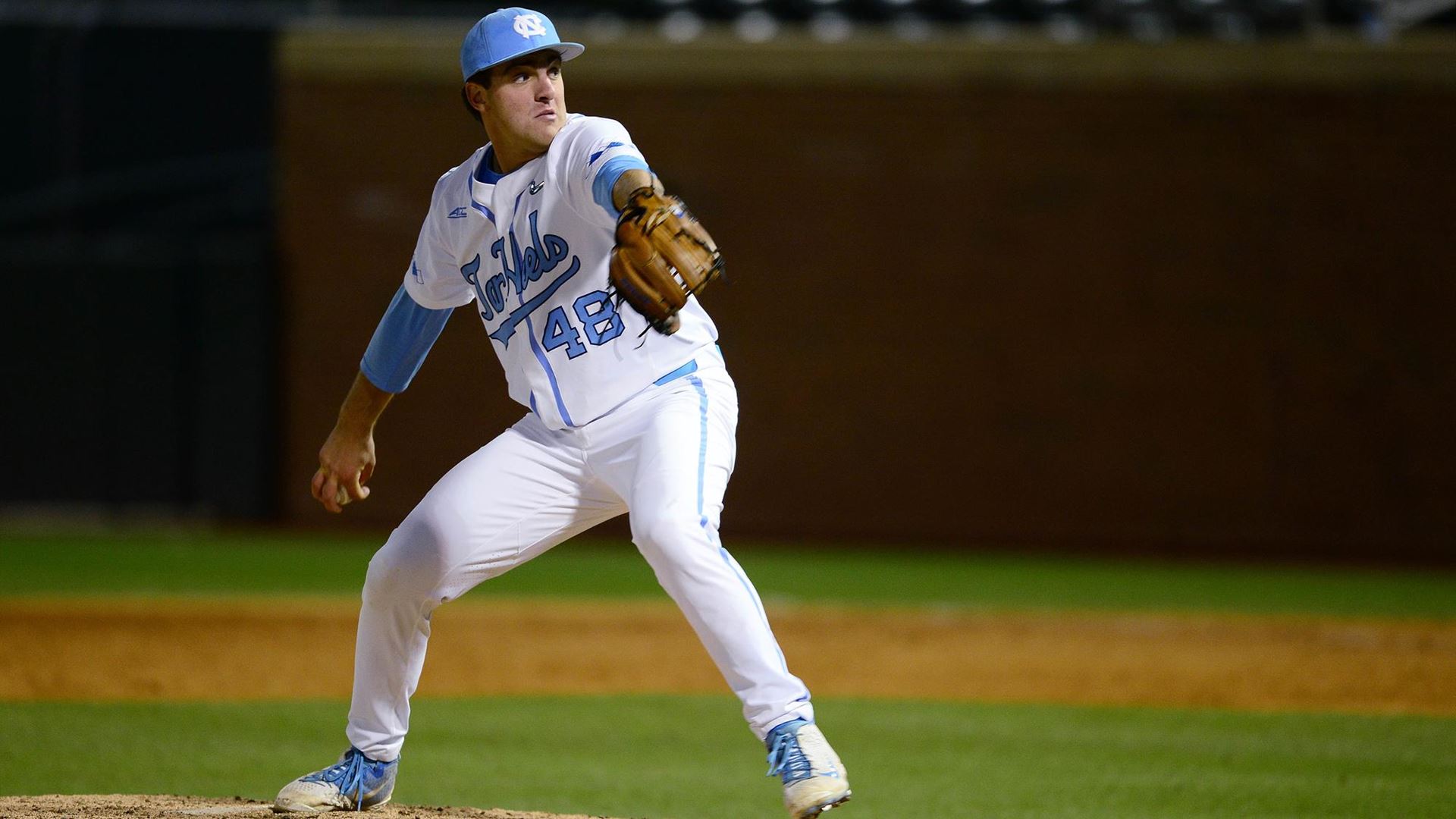 The 20th-ranked UNC baseball team scored six runs in the first two innings on Tuesday night at Boshamer Stadium on the way to a 7-0 shutout victory over the visiting High Point Panthers.
Dylan Harris, Danny Serretti and Aaron Sabato each drove in two runs apiece for the Tar Heels (37-15), who also held High Point (22-23) to just one hit throughout the entire game.
Connor Ollio earned the win on the mound for UNC, as one of eight pitchers to successfully shut the visitors down during the evening.
Up Next:
UNC will now move on to a huge rivalry series, as it hosts No. 17 NC State this weekend for a three-game set scheduled to begin on Friday at 6 p.m.
Photo via UNC Athletics