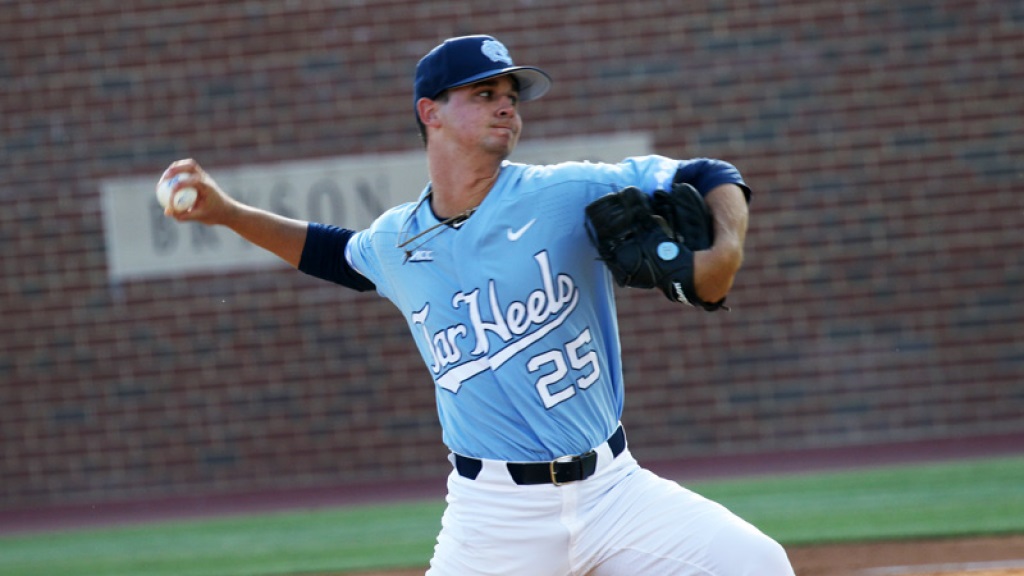 Six pitchers combined to throw a two-hit shutout for the 20th-ranked UNC baseball team on Tuesday afternoon at Boshamer Stadium, as the Tar Heels rolled to a 10-o victory over the High Point Panthers.
Taylor Sugg started on the mound and threw the first three innings, while freshman Caden O'Brien was ultimately credited with the first victory of his collegiate career after tossing the next 1.2 innings out of the bullpen.
A sacrifice fly from Michael Busch–who had three RBIs in the game–broke the scoreless tie in the bottom of the fourth inning and gave the Tar Heels a lead they would hold onto the rest of the way.
UNC (4-5) added five more runs in the fifth inning, powered by two-run singles from Busch and catcher Cody Roberts.
Busch now has a team-high 15 RBIs so far this season, nine more than Roberts–who sits in second place on the team leaderboards.
The combination of Joey Lancellotti, Brett Daniels, Cooper Criswell and Hansen Butler then joined together out of the Tar Heel bullpen to shut down the High Point offense during the back half of the game.
Four more runs in the home half of the eighth inning–keyed by a bases-clearing double from Kip Brandenburg–ultimately led to the game's 10-0 final score.
When it was all said and done, the Tar Heel pitching staff combined for 14 strikeouts and only five walks–all while surrendering just the two hits.
It was an impressive performance from UNC right when they needed it most, having lost four of their previous five games coming into the day.
Up Next:
Now, they'll look to carry the momentum into this weekend's three-game series at home against Liberty. The first game is scheduled for Friday at 3 p.m.
Photo via Joe Bray (UNC Athletics)