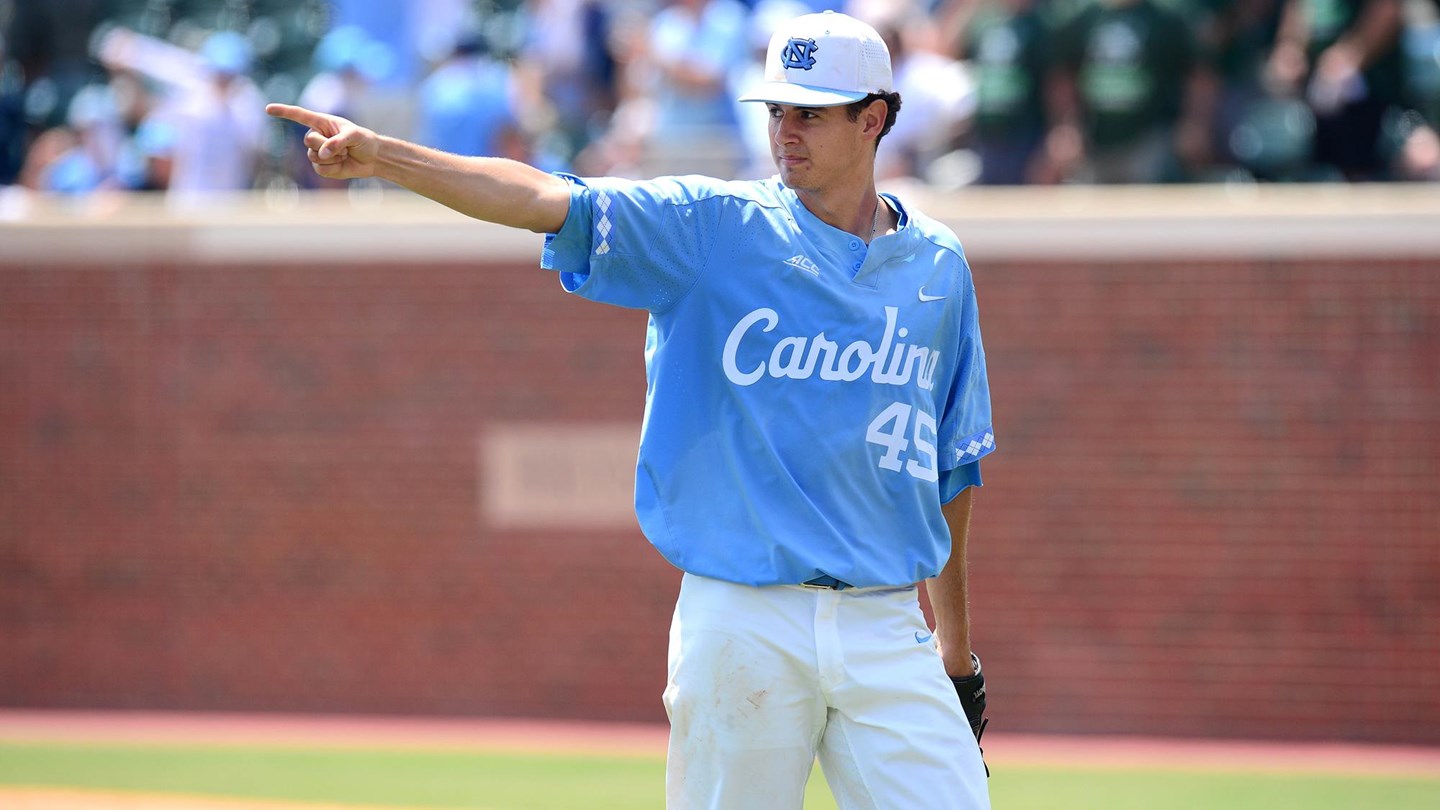 Despite losing three of its five games this past week, the UNC baseball team still managed to pull off a clean sweep of the ACC Weekly Awards–as freshman Aaron Sabato and junior Austin Bergner were named the league's Player and Pitcher of the Week, respectively.
Sabato collected 12 hits during the week, while hitting .600, collecting nine RBIs and smashing three home runs.
Bergner, meanwhile, gave up just two hits across eight shutout innings on Saturday in UNC's win over Pitt–retiring 18 consecutive batters at one point.
This is the first time either player has won an ACC Weekly Award.
Photo via UNC Athletics