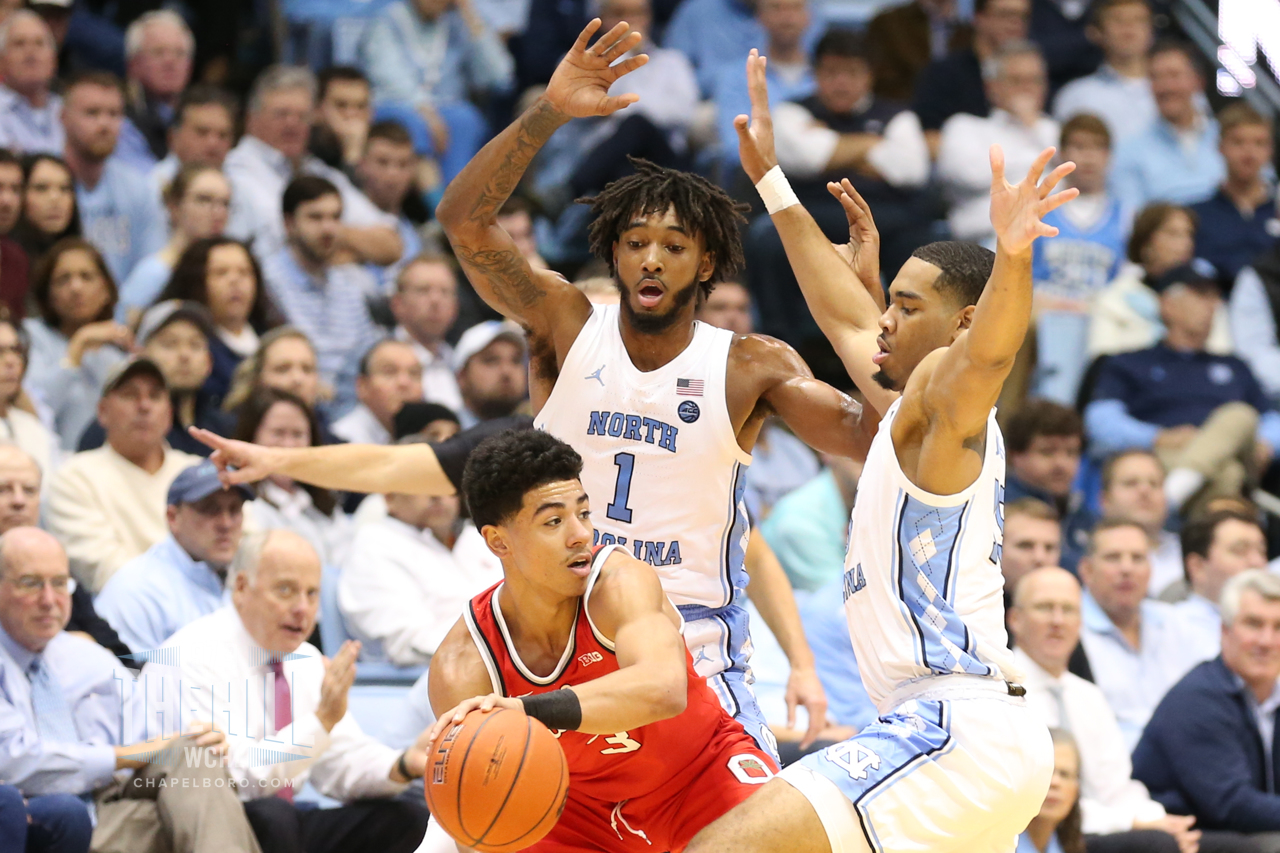 After suffering back-to-back losses this past week to Ohio State and Virginia, the UNC men's basketball team slipped 10 spots in the newest Associated Press Men's Basketball Top 25–checking in at No. 17 this week.
The Tar Heels lost 74-49 to the Buckeyes on Wednesday, before falling 57-48 to Virginia on Sunday. This marked the first time since 1948 the Tar Heels have gone two straight games without scoring at least 50 points.
Louisville held on to its spot at No. 1 in the poll, while Kansas, Ohio State, Maryland and Michigan make up the rest of the top five.
Rounding out the top 10 is a group of teams including: No. 6 Gonzaga, No. 7 Duke, No. 8 Kentucky, No. 9 Virginia and No. 10 Oregon.
The ACC has a total of five ranked teams this week, with No. 21 Florida State joining Louisville, Duke, Virginia and the Tar Heels.
For the full AP Men's Basketball Top 25, click here.
Photo via Todd Melet