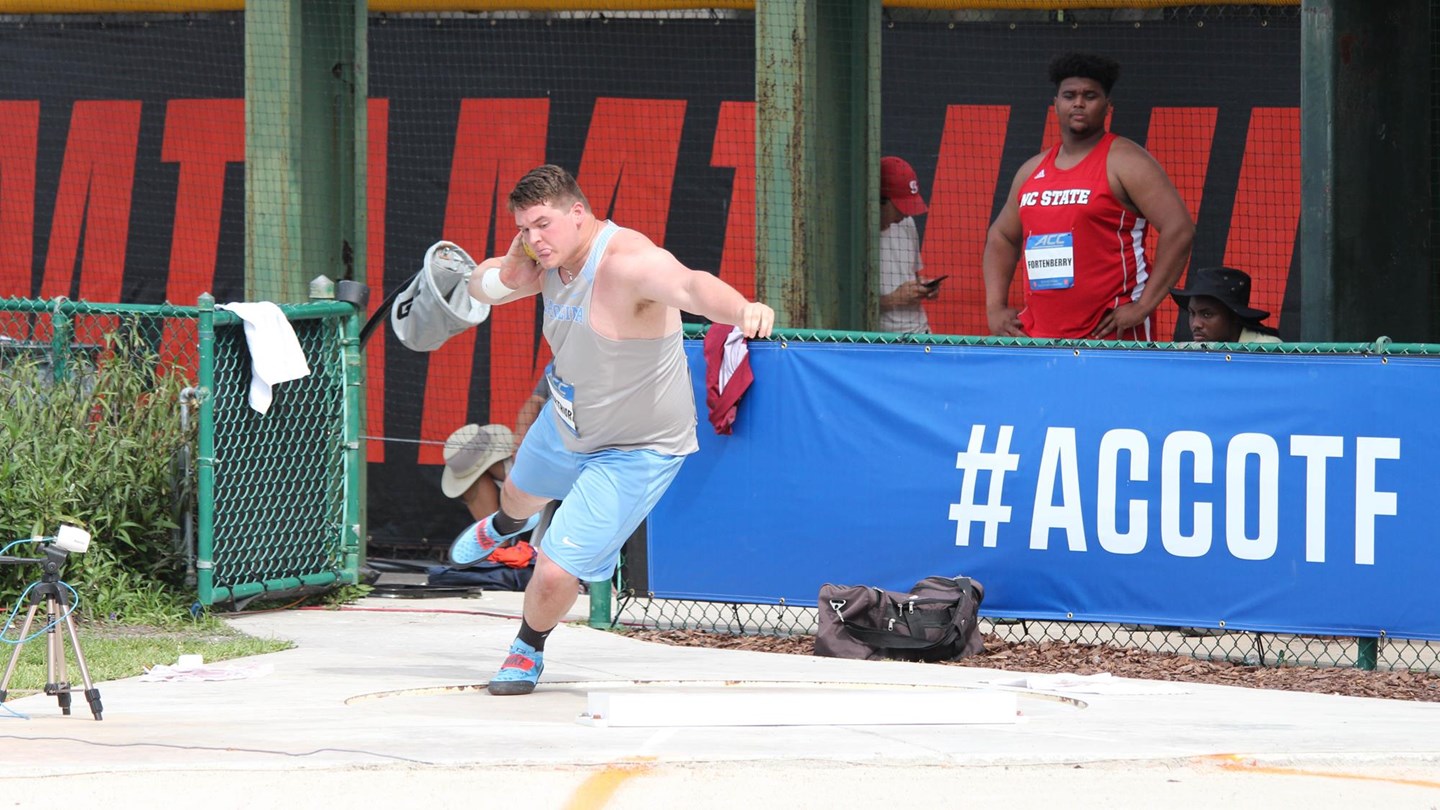 Two more Tar Heels earned All-Conference recognition on Day Two of the ACC Track & Field Championships on Friday at the University of Miami, as Daniel McArthur and Anna Keefer joined teammates Emily Godwin and Jill Shippee–who did so on Day One–in receiving the honor.
McArthur, a sophomore, was a Second Team All-ACC selection after placing sixth in the men's shot put competition with a throw of 17.30 meters. It's the second time he's been an All-ACC perfomer at the ACC Outdoor Championships, and third time overall–including the 2017 ACC Indoor Championships.
On the women's side, Keefer picked up her second All-ACC honor despite being just a freshman. The 2018 ACC Indoor Long Jump champion took sixth place in the same event on Friday, with a jump of 6.05 meters.
"For Daniel and Anna to advance to the finals and score points for the teams really helps a lot," head coach Harlis Meaders said afterwards. "They are still young, and being able to consistently perform well at the championship level is going to pay dividends in the long run."
In the team standings, the UNC men currently sit in a tie for 11th with 4.5 points and the women are in eighth with 18.5 points.
Photo via UNC Athletics