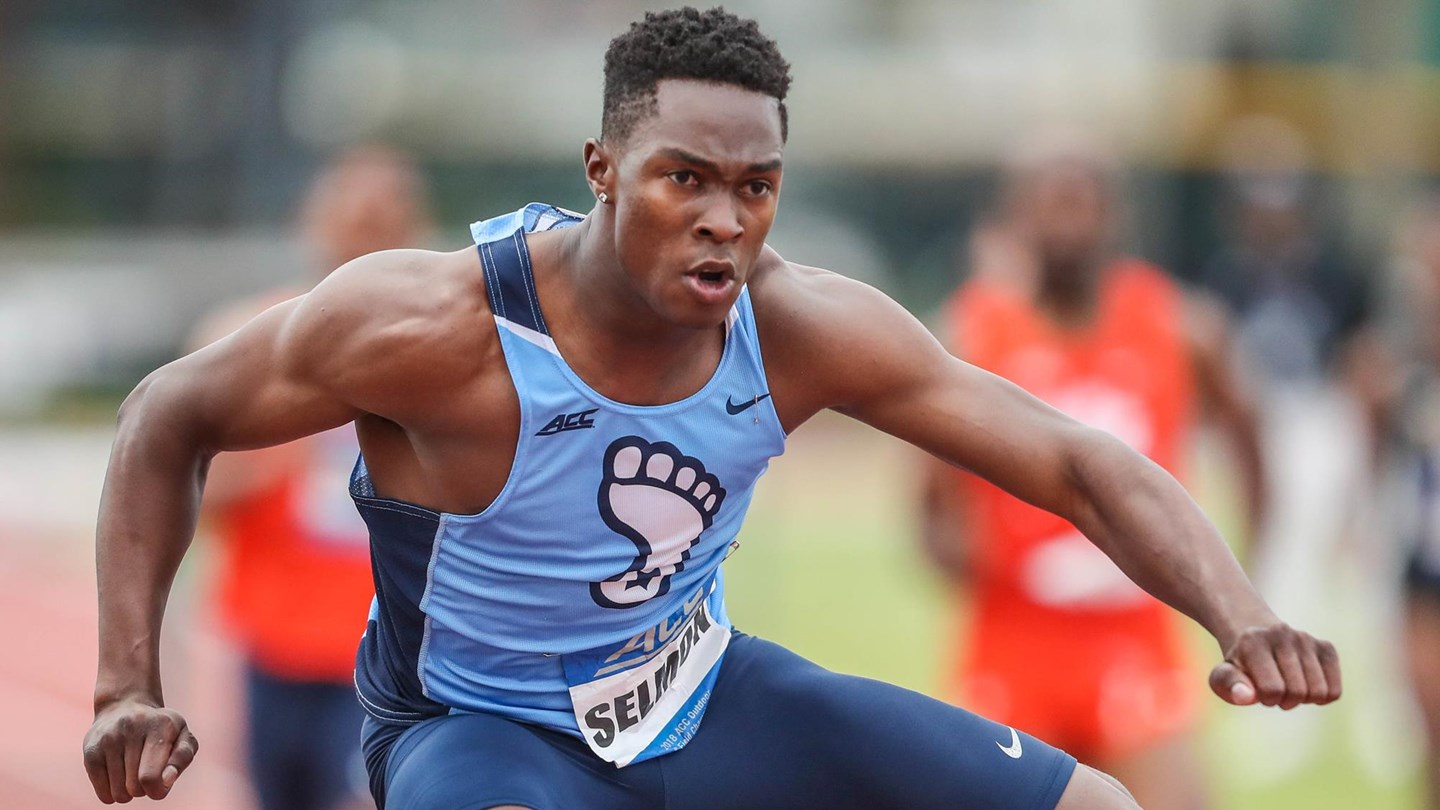 Saturday was the final day of the 2018 ACC Outdoor Track & Field Championships at the University of Miami, and UNC senior Kenny Selmon made sure to leave his mark.
Selmon defended his conference title in the 400-meter hurdle race, while also anchoring the Tar Heels to a first-place finish in the 4 x 400 relay.
With the win, he remained undefeated in the 400-meter hurdles this season–and becomes the second UNC runner to win back-to-back ACC titles in the event.
In the 4 x 400 relay, Selmon and the Tar Heels posted a time of 3:07:66 to give the program its fifth title in that event over the last six seasons.
Joining Selmon on that relay team was freshman Isaiah Palmer, who also took home First Team All-ACC honors in the 400-meter-dash with a personal-best time of 46.55.
Jared Martin also earned First Team All-ACC recognition for a 67.31 meter throw in the javelin toss, good enough for second place overall.
Tar Heels who earned Second Team All-ACC honors on Saturday included: the women's 4 x 400 relay team (third place), Cierra Dunston (fourth place, women's 400-meter-dash),  Brandon Reddick (sixth place, 200-meter-dash), Markus Krah (sixth place, 110-meter-hurdles) and Brianna Duncan (fifth place, women's 100-meter-dash).
As team's the UNC men finished in seventh place with 51.5 points and the women finished eighth with 50.5 points.
For the full ACC Track & Field Championships results, click here.
Photo via UNC Athletics