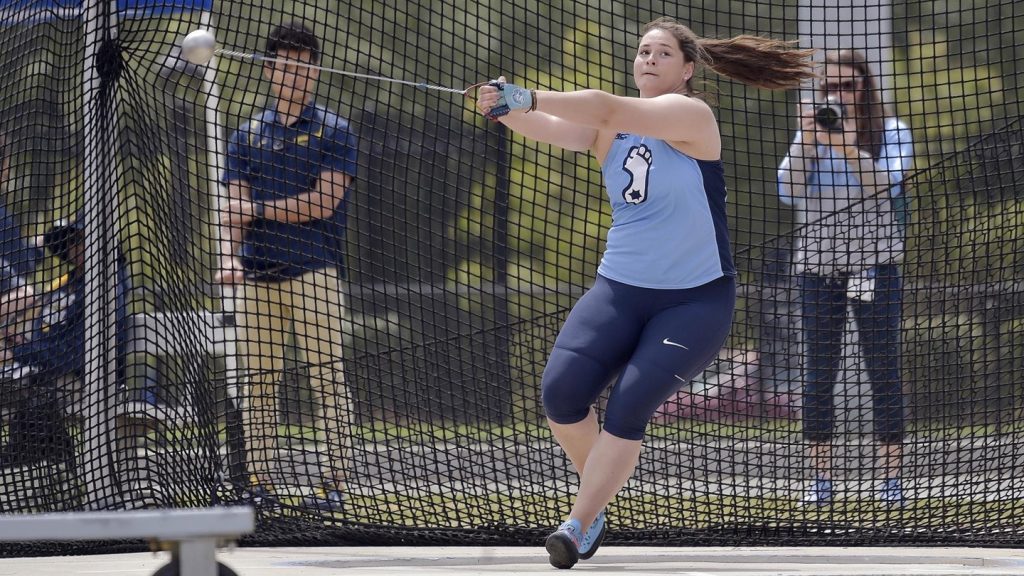 Representing the United States in the women's hammer throw at the IAAF World U20 Championships in Tampere, Finland on Thursday, rising UNC sophomore Jillian Shippee advanced to the finals of the event with a first-round throw of 58.34 meters.
Shippee's throw was good enough for 13th place in the overall standings, which should have left her out of the finals since only the top 12 competitors are eligible to advance.
It's also possible to make the finals by having a throw of over 62 meters, but the decision was made to add Shippee as a 13th finalist when officials determined that one of the athletes who did just that actually stepped outside the circle for a foul.
Both Shippee and the offending competitor were allowed to advance, however, when it was determined that it was the official's fault for not calling the foul soon enough.
Shippee will now compete in the hammer throw final on Saturday.
For the full results of the first round, click here.
Photo via UNC Athletics