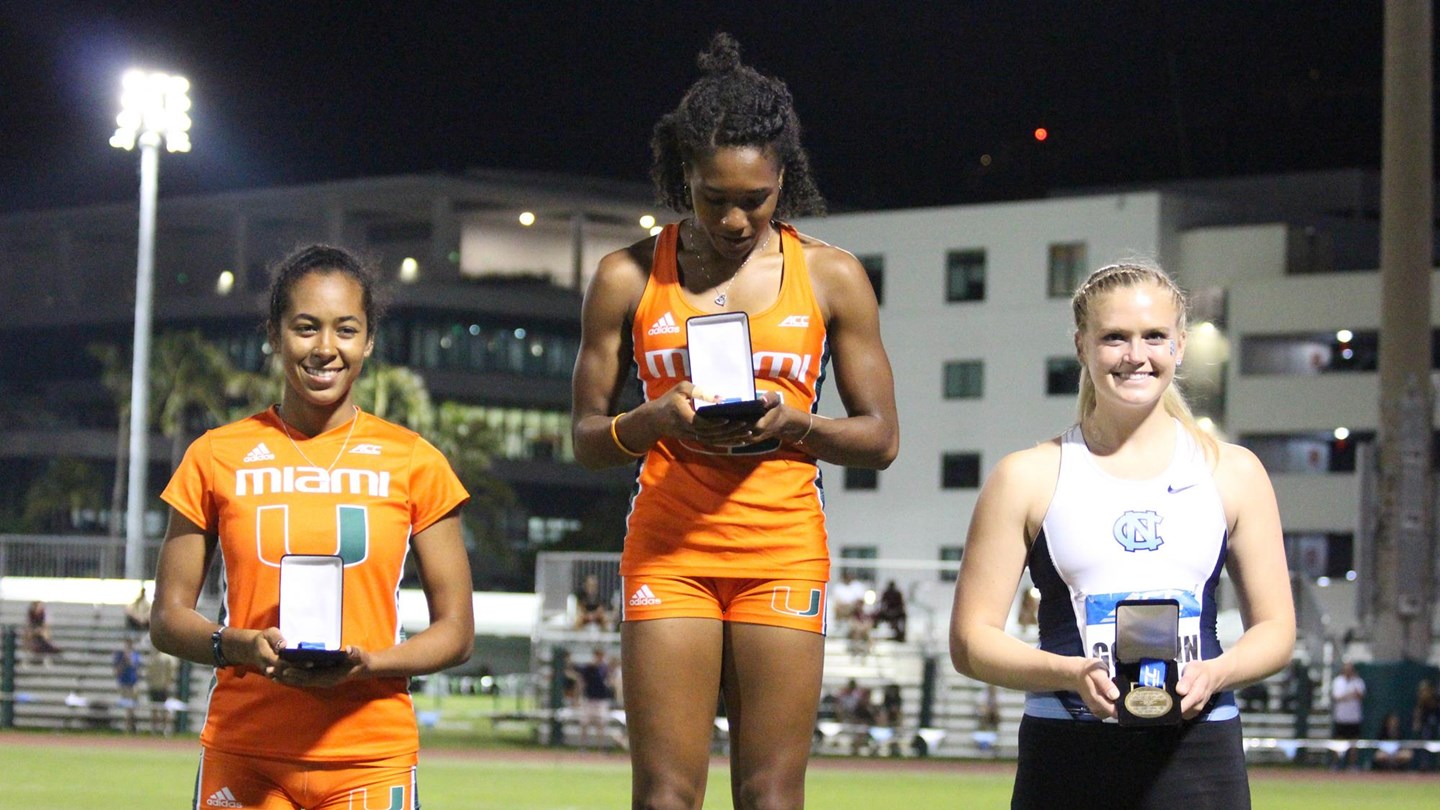 Day One of the ACC Track & Field Championships concluded Thursday night at Cobb Stadium on the campus of the University of Miami with two Tar Heels earning All-ACC distinctions.
Redshirt senior Emily Godwin picked up the honor for the whopping 12th time of her career after finishing third in the high jump by clearing a height of 5-feet-6.5-inches.
It also represented the fifth time Godwin has been a First Team All-ACC honoree.
Meanwhile, the freshman–Shippee–was a Second Team All-ACC performer after finishing fourth in the women's hammer throw with a throw of 61.63 meters.
In the team standings, the UNC men currently sit in 11th place with 1.5 points–while the women are in sixth with a score of 10.5 points.
"The first day was pretty good for us," head coach Harlis Meaders said. "We had a couple of things not fall our way, but as a whole I don't think it could have gone much better. I think we are off to a really good start.
"Tomorrow will be an important day for us as we move to some of our stronger events and have more qualifying opportunities to put kids in a position to score points for the team."
Photo via UNC Athletics