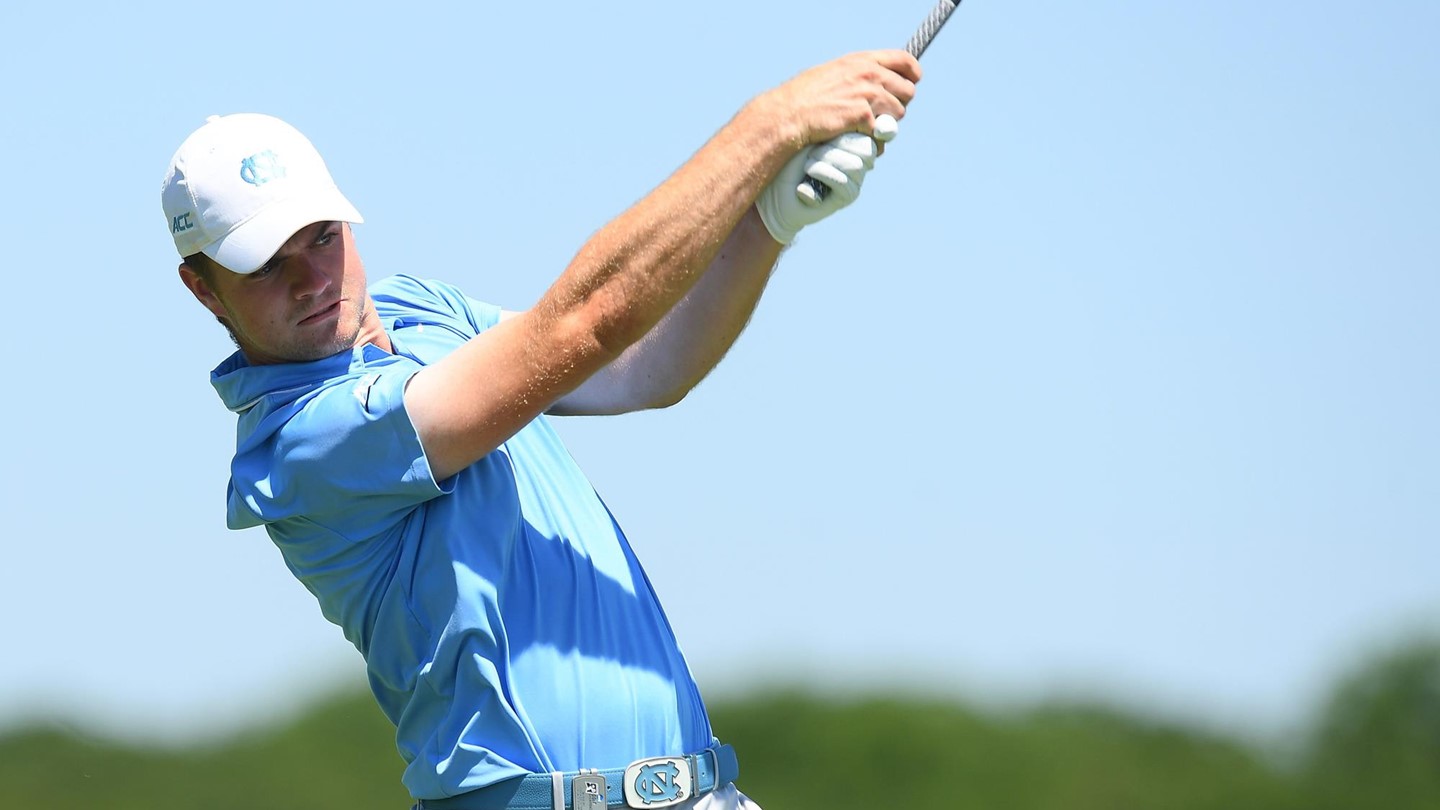 Faced with the prospect of an early elimination from the NCAA Men's Golf Championship Tournament in Sunday's Third Round action, UNC put together an impressive showing on the back nine at Karsten Creek Golf Club to earn a spot in Monday's Fourth Round.
The Tar Heels earned the 15th, and final, spot in the field for Monday with an overall team score of 17-over-par.
UNC began the Third Round by shooting a combined 11-over-par on the first nine holes, but went 2-under par on the second half of the course to stay alive in the tournament.
From there, the Tar Heels waited four hours for the rest of the field to finish–anxiously awaiting their fate until the final holes were played.
Following Monday's Fourth Round, the top eight teams advance to Tuesday's Match Play Quarterfinals.
Duke and Oklahoma State are currently tied for the lead at 7-under-par, with Texas Tech (-3) the only other team below par.
For the full team leaderboard, click here.
Joshua Martin is the top Tar Heel on the individual leaderboards. He sits in a tie for 14th at 2-under-par.
For the full individual leaderboard, click here.
Photo via UNC Athletics