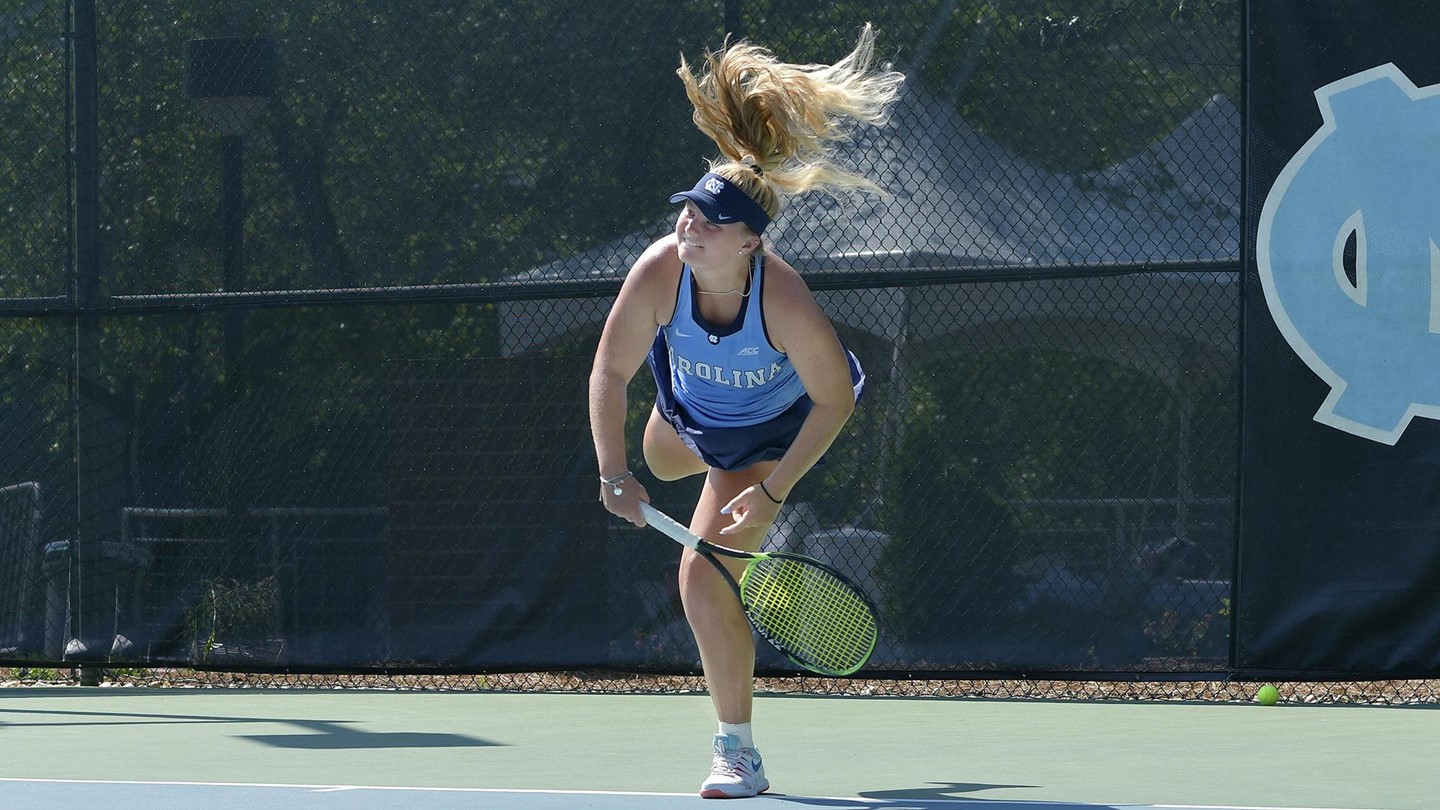 Riding a tidal wave of momentum entering Sunday's NCAA Women's Tennis Doubles Tournament Semifinals in Winston-Salem, the UNC duo of Sara Daavettila and Alle Sanford–who joined the tournament Thursday morning as alternates–saw their Cinderella run come to an end against LSU's Jessica Golovin and Eden Richardson.
They won the first set 6-3, before dropping the second set 6-4. In the third, and final, the LSU duo ultimately prevailed 10-6 to advance to Monday's NCAA Championship match.
As a result of reaching the quarterfinals, Daavettila and Sanford had already earned All-American status for this season. They joined fellow Tar Heels Jessie Aney and Alexa Graham as All-Americans, with Aney and Graham being recognized for earning the tournament's No. 2 overall seed.
Makenna Jones–who was the No. 2 overall seed in the singles draw–gave UNC a total of five All-Americans.
Photo via UNC Athletics