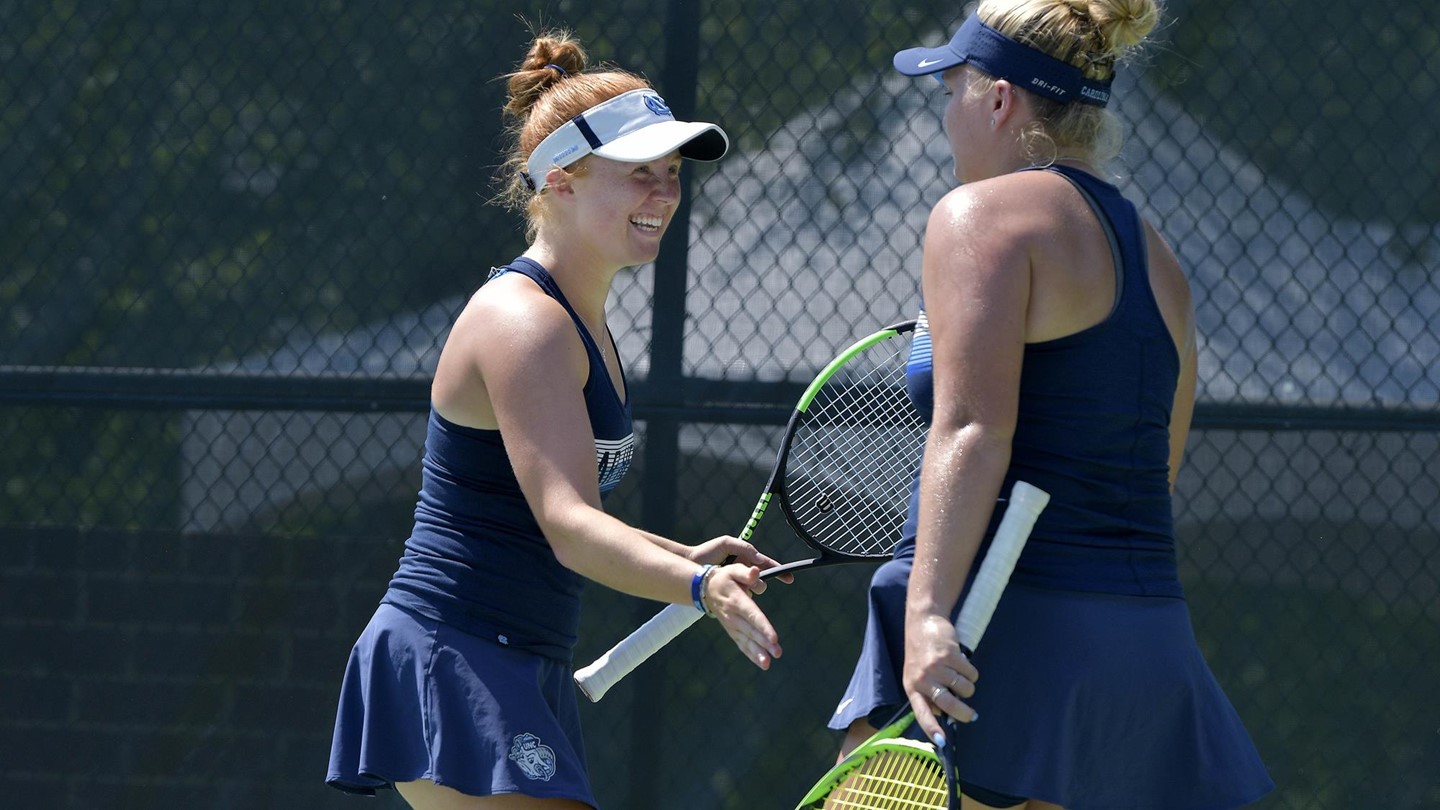 From the outside looking in on Thursday to national semifinalists on Saturday.
That's the new reality for the UNC women's tennis duo of Sara Daavettila and Alle Sanford, who pulled off yet another upset at the Wake Forest Tennis Center to reach the semifinals of the NCAA Women's Doubles Tournament–this time over the nation's No. 1 ranked team of Paige Hourigan and Kenya Jones from Georgia Tech,
Daavettila and Sanford had to fight tooth and nail for three sets, but still managed to pull off the stunning victory by a score of 6-4, 1-6, 10-7.
Ranked No. 33 in the nation as a team, the two Tar Heels were added to the tournament Thursday after a late scratch by one of the original 32 teams selected–and now find themselves just two wins from an improbable national title.
Standing in their way on Sunday will be Jessica Golovin and Eden Richardson of LSU, with that match set to begin at 3 p.m.
For the full NCAA Women's Doubles Tournament bracket, click here.
Photo via UNC Athletics