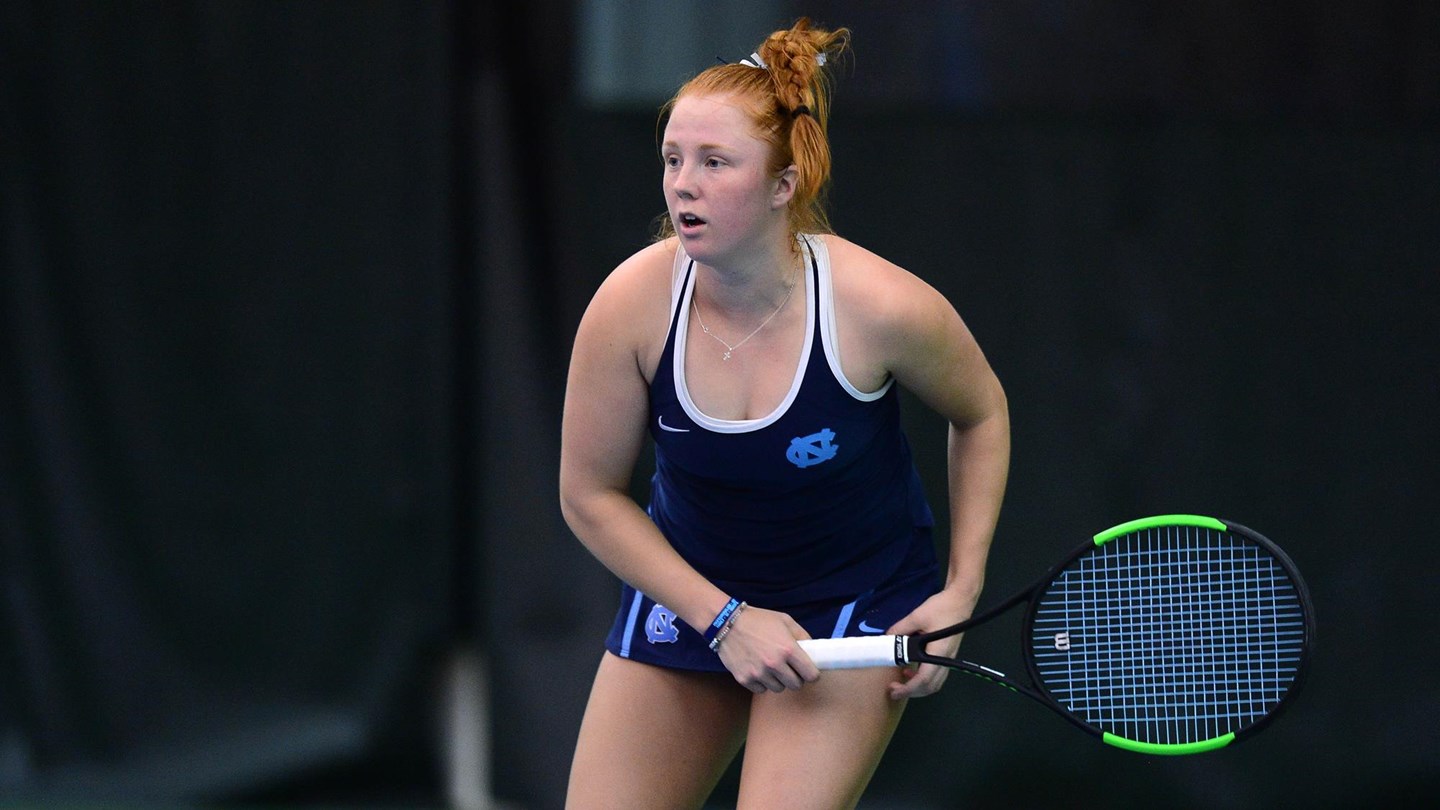 Despite only earning a spot in the NCAA Women's Tennis Doubles Tournament when another team was a late scratch on Thursday morning, the UNC tandem of Sara Daavettila and Alle Sanford appear to have every intention of making their presence known.
After winning their first round match Thursday, the pair cruised past Georgia's team of Mariana Gould and Katarina Jokic on Friday in straight sets by a score of 6-2, 6-2.
The win earned Daavettila and Sanford–the last remaining women's Tar Heels still competing in Winston-Salem–place in the tournament quarterfinals, where they will likely face the top overall seeded team of Paige Hourigan and Kenya Jones from Georgia Tech on Saturday.
For the full NCAA Women's Tennis Doubles Tournament bracket, click here.
Photo via UNC Athletics