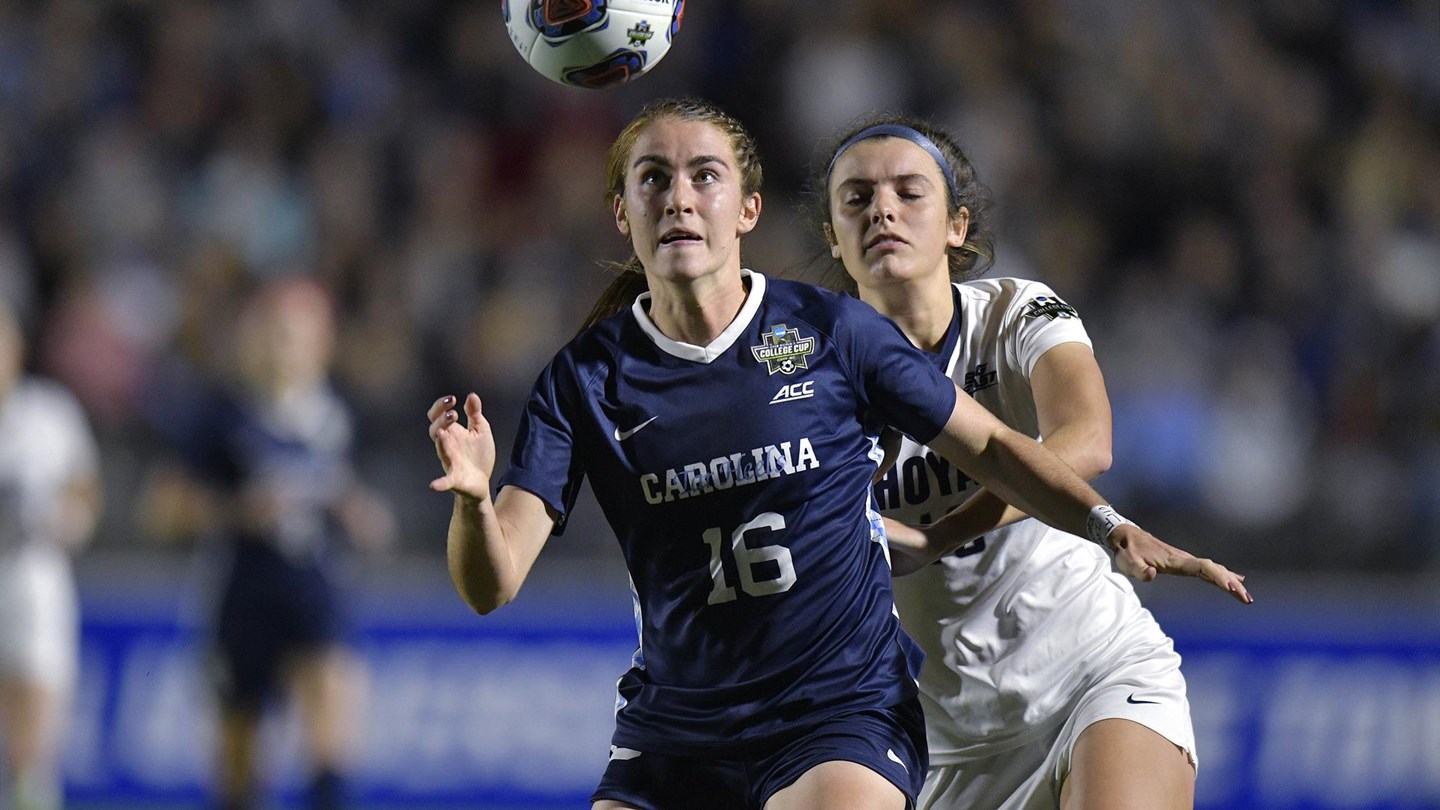 UNC women's soccer star Julia Ashley–a senior defender who helped lead the Tar Heels to an appearance in this year's NCAA Championship Game–was one of four players nominated on Tuesday for the Honda Sport Award.
The award is given annually for the past 43 years to the top women athletes in 12 NCAA-sanctioned sports and signifies "the best of the best in collegiate athletics."
Ashley posted totals of six goals and 10 assists this season, becoming the first defender in program history to lead the team in scoring.
Other nominees for the award include: Jordan DiBiasi (Stanford), Caitlin Ferrell (Georgetown) and Natalia Kuikka (Florida State).
Whoever wins the honor will become a finalist for the Collegiate Woman Athlete of the Year and the prestigious 2019 Honda Cup.
Photo via UNC Athletics