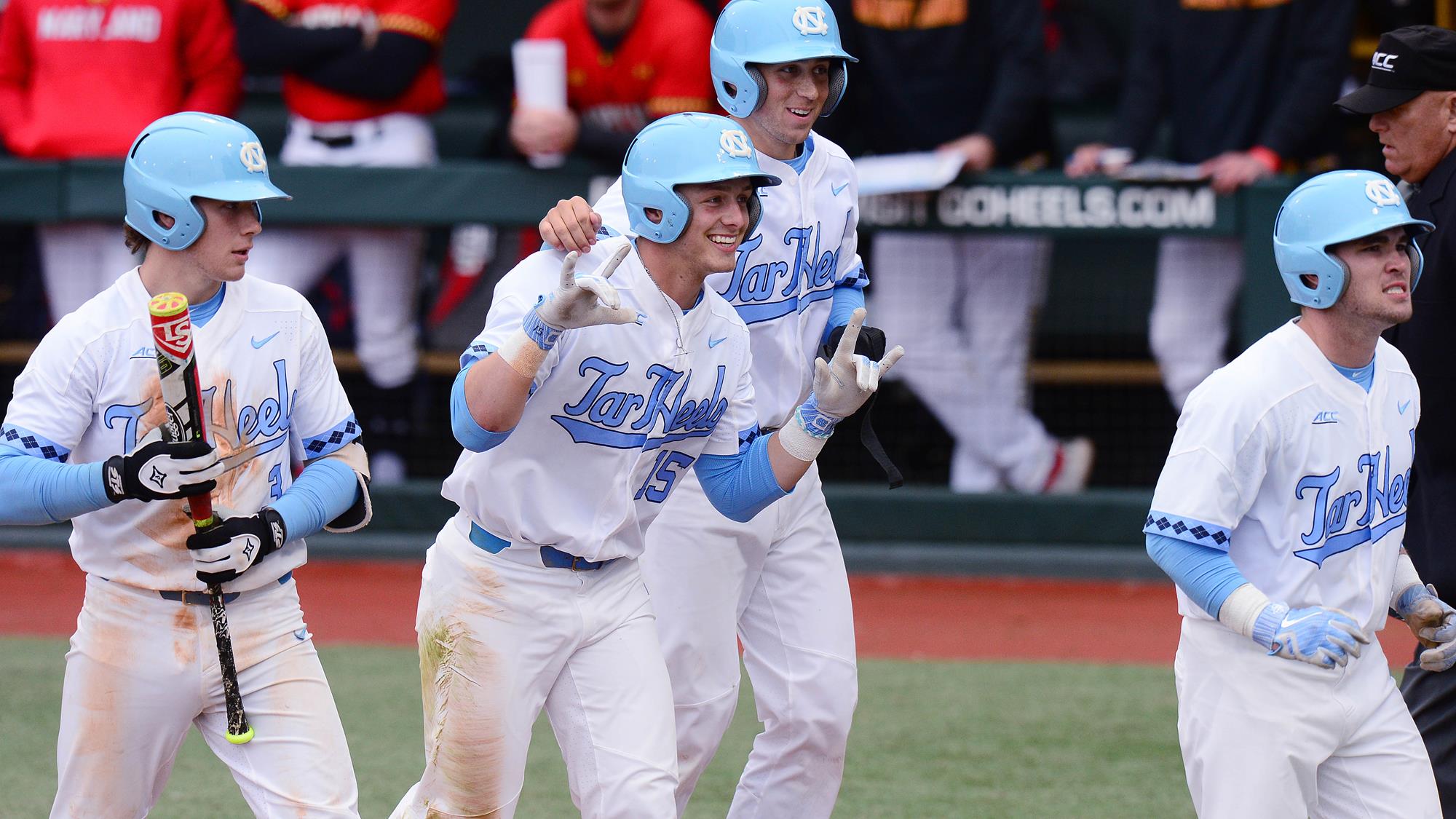 A pair of home runs helped guide the No. 16 UNC baseball team to a 5-2 victory over the Virginia Tech Hokies on Sunday in Blacksburg–giving the Tar Heels the three-game series victory as well.
After losing on Friday to the Hokies (16-8, 4-5 ACC), UNC won each of the next two games to take the series.
Dylan Enwiller hit a three-run homer in the second inning on Sunday to give the Tar Heels (18-7, 4-5 ACC) an early 3-0 lead, while Michael Busch added a solo shot in the fifth to extend that lead to four runs.
Virginia Tech scored twice in the home half of the seventh inning, but were unable to mount a serious threat at the lead after that.
Up  Next:
The Tar Heels will return home to Boshamer Stadium for their next game on Tuesday against Campbell. First pitch is set for 6 p.m.
Photo via UNC Athletics