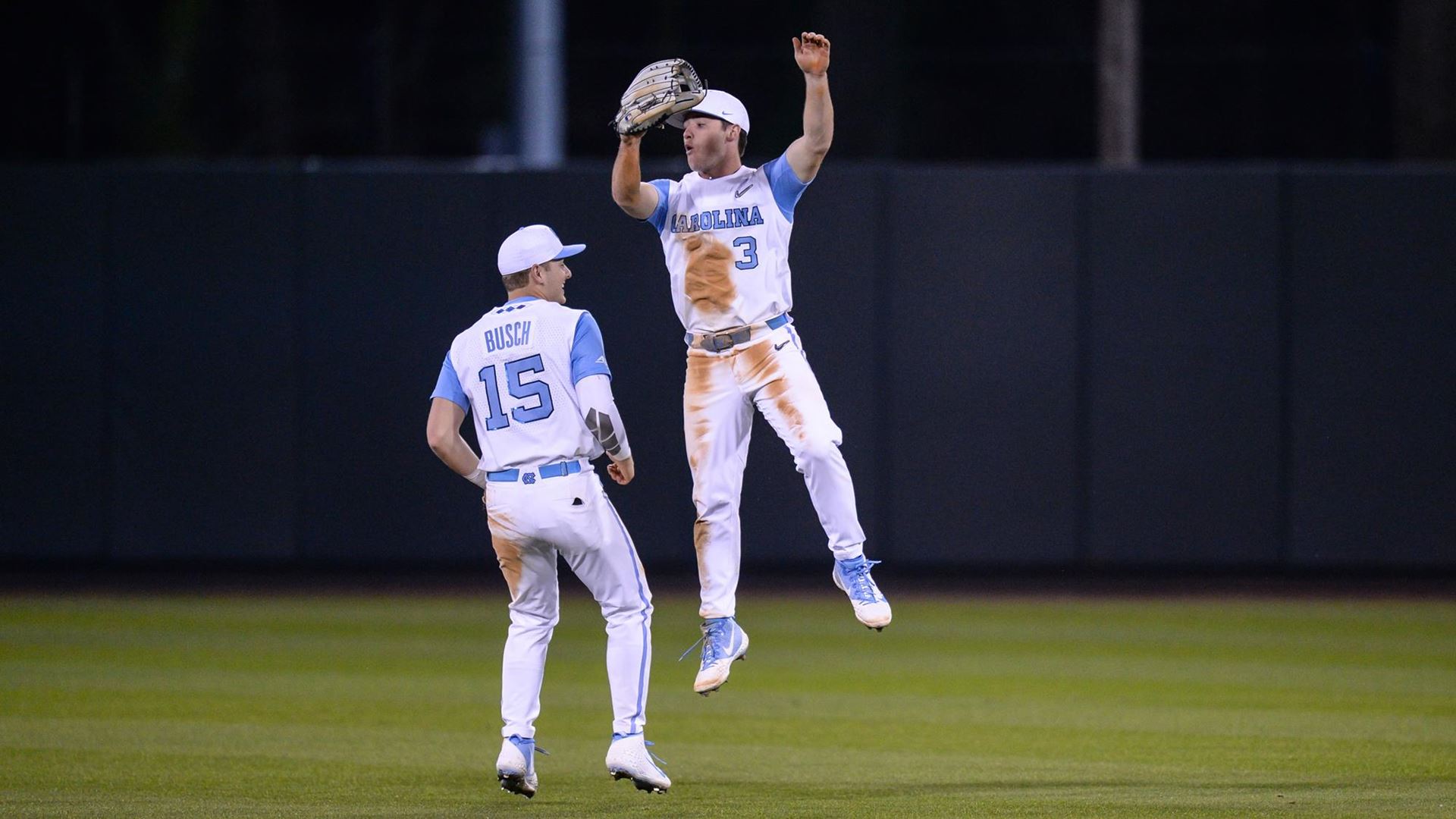 The UNC baseball team held its spot at No. 16 in the newest edition of the D1Baseball.com Top 25, which was released on Monday.
Last week saw the Tar Heels drop back-to-back games to Liberty and Virginia Tech, before ending the weekend with two straight victories over the Hokies to claim the weekend series.
UCLA also held its spot at No. 1 in the poll, followed by Mississippi State, Stanford, Georgia and NC State.
The rest of the top 10 includes: No. 6 Vanderbilt, No. 7 Oregon State, No. 8 Arkansas, No. 9 Arizona State and No. 10 Texas A&M.
Other ACC teams besides NC State and UNC among the poll are No. 11 Louisville and No. 20 Florida State.
For the full D1Baseball.com Top 25, click here.
Photo via UNC Athletics