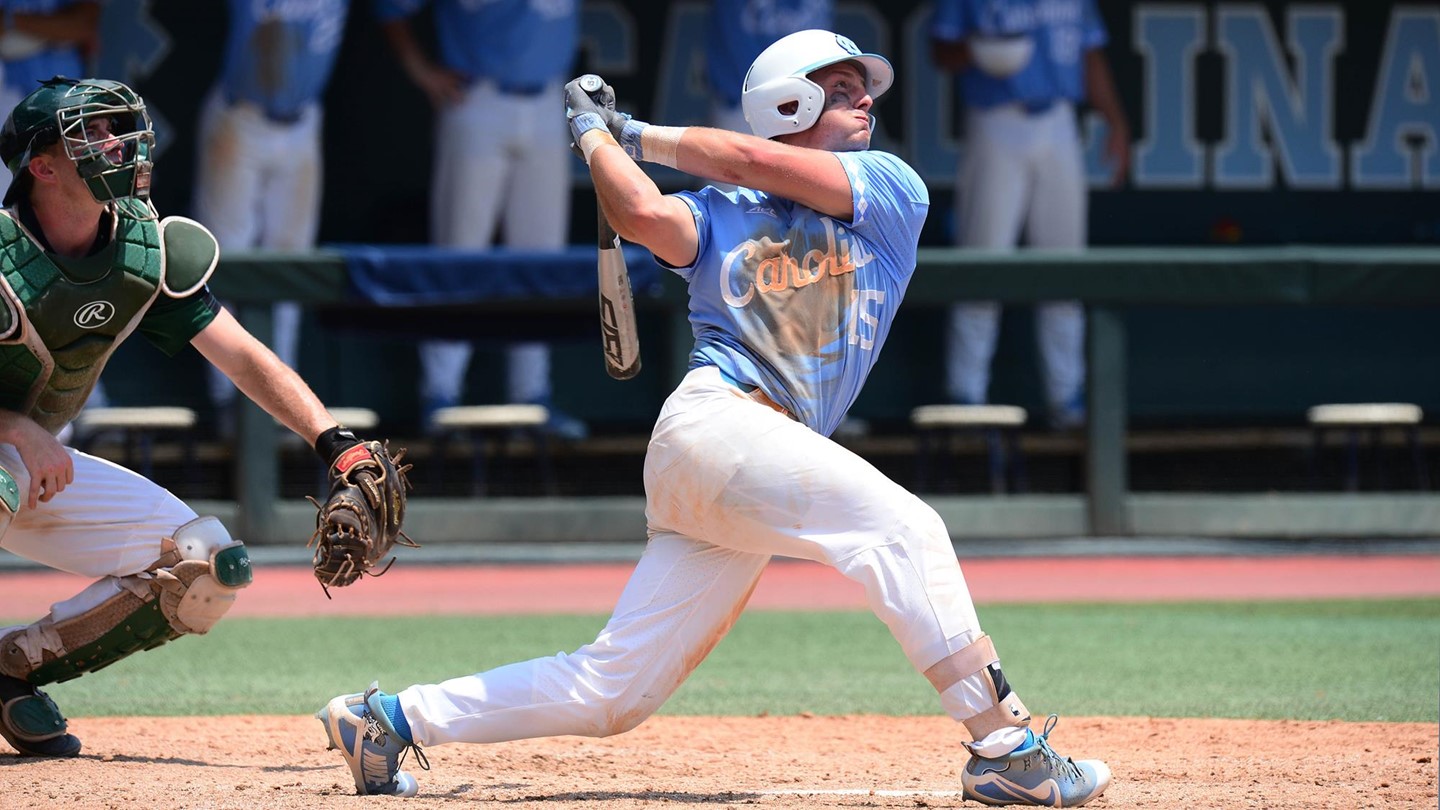 After a disappointing start to ACC play over the weekend–getting swept in a three-game series at Clemson–UNC dropped 12 spots to No. 15 in Monday's edition of the D1Baseball.com Top 25.
Winning 12 of their first 13 games helped the Tar Heels rise to No. 3, but this most recent performance has them now at 0-3 in ACC play to start the conference season.
Vanderbilt held on to the No. 1 spot this week, followed by UCLA, Oregon State, Stanford and Florida.
Rounding out the top 10 is a group that includes: No. 6 Mississippi State, No. 7 Louisville, No. 8 Georgia, No. 9 Ole Miss and No. 10 Florida State.
The ACC has a total of five ranked squads, with No. 20 NC State and No. 24 Clemson joining Louisville, Florida State and UNC among the mix.
For the full D1Baseball.com Top 25, click here.
Photo via UNC Athletics