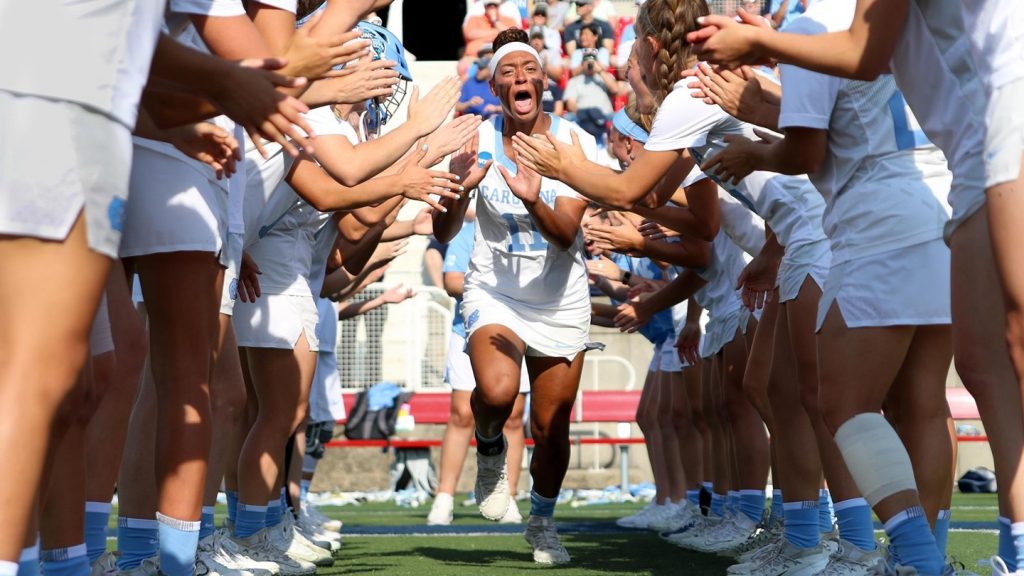 Inside Lacrosse Magazine released its annual All-Rookie team earlier this week, placing four Tar Heels among the group–more than any other school in the nation.
The four fantastic freshmen–Jamie Ortega, Taylor Moreno, Kayla Wood and Emma Trenchard–helped UNC to its seventh NCAA Final Four in the last 10 years.
Ortega was named the ACC Rookie of the Year after scoring a team-high 70 goals, while Moreno, the goalkeeper, earned ACC Tournament MVP honors with an outstanding performance keeping opponents out of the net.
In front of Moreno, Wood and Trenchard combined to make 41 starts on defense. Trenchard picked up 24 ground balls and caused 11 turnovers throughout the year, with Wood picking up 12 groundballs and forcing seven turnovers.
As head coach Jenny Levy's squad heads into the future, these four players seem poised to keep the Tar Heels as one of the nation's top programs for years to come.
To see the full ILWomen All-Rookie Team, click here.
Photo via UNC Athletics