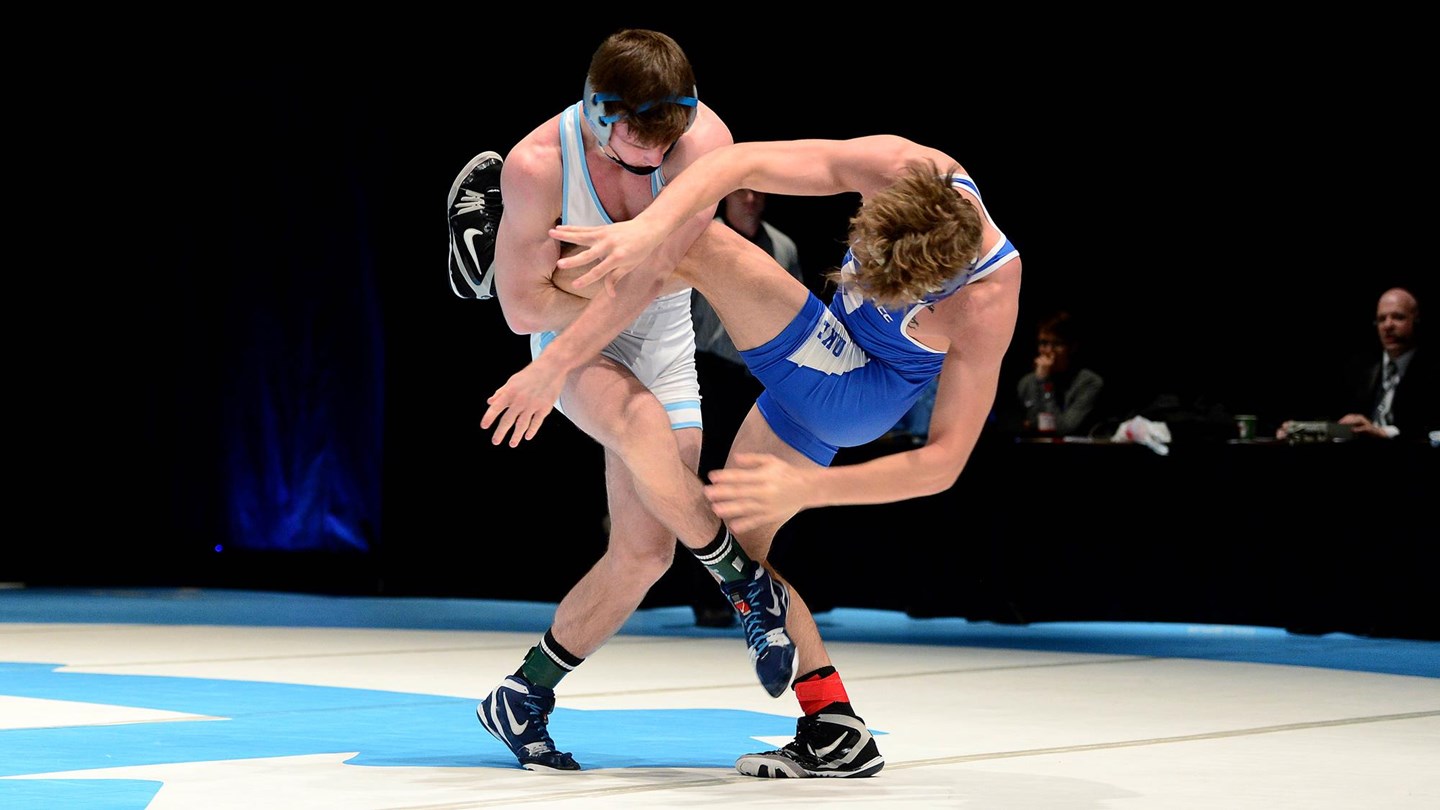 The NCAA released a pair of new wrestling rankings on Thursday, including the second of four Coaches' Panel rankings and the initial reveal of the Ratings Percentage Index (RPI) rankings–both of which are tools to help determine qualifiers and seedings for the 2019 NCAA Division I Wrestling Championships.
UNC is ranked No. 13 as a team right now, with eight Tar Heels included in the initial RPI rankings.
Redshirt freshman Austin O'Connor is the top ranked Tar Heel, checking in at No. 3 overall at 149 pounds.
Behind him is a group that includes: No. 7 A.C. Headlee (141 pounds), No. 8 Chip Ness (184), No. 10 Brandon Whitman (197), No. 12 Cory Daniel (heavyweight), No. 13 Devin Kane (174), No. 19 Gary Wayne Harding (133) and No. 25 Joe Heilmann (125).
Measurements used to rank each wrestler prior to the NCAA Championships are winning percentage, RPI and coaches' rankings.
Photo via UNC Athletics