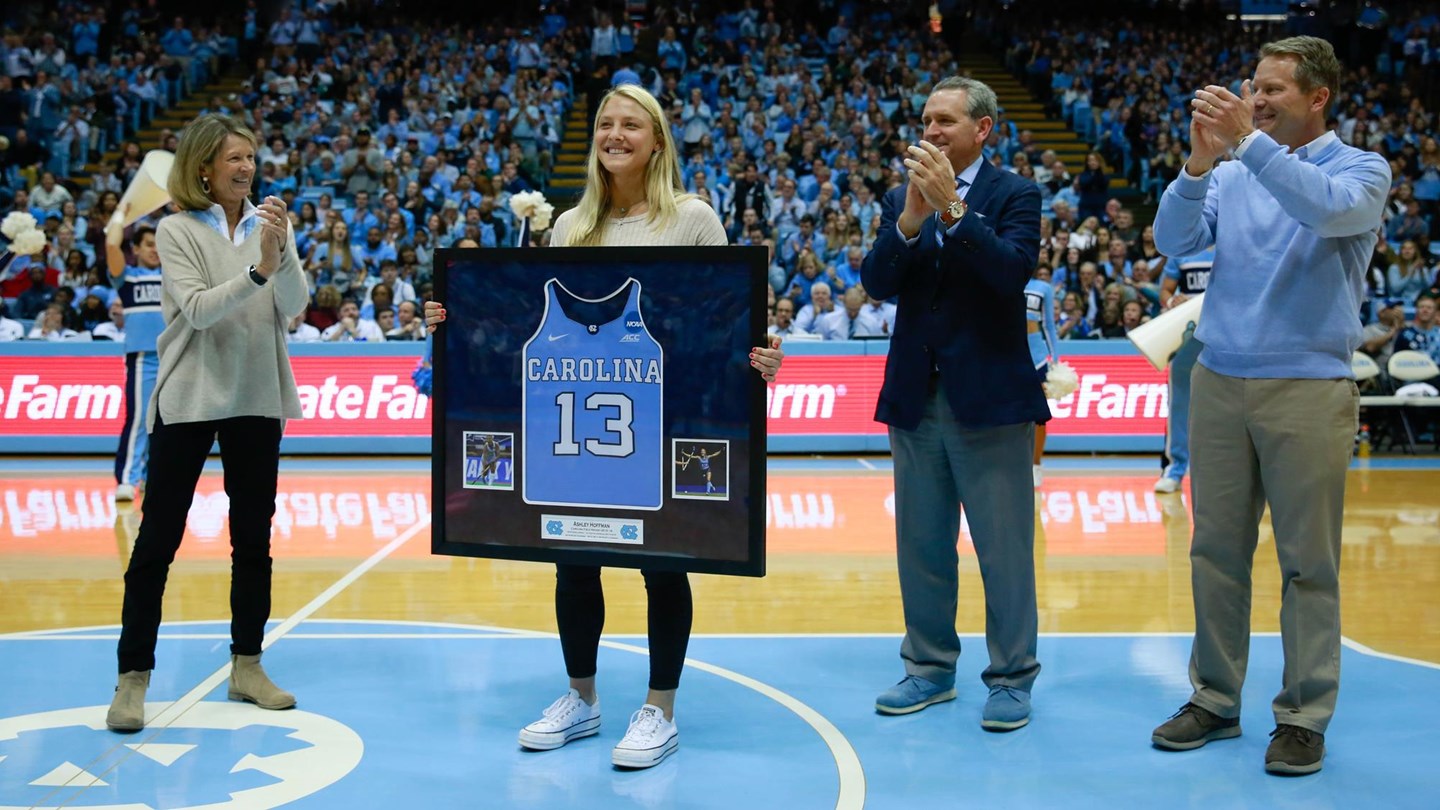 This past Saturday during halftime of the UNC men's basketball game against Miami, UNC field hockey star Ashley Hoffman became just the fifth Tar Heel in program history to have her jersey retired.
Her No. 13 will be never be worn again by another player at UNC, after a career in which she was named National Player of the Year, started every game in four years and helped the Tar Heels to a 23-0 season and a national championship this past season.
Hoffman graduated this past winter with a degree in sociology and is now training with the U.S. National Team.
Photo via UNC Athletics