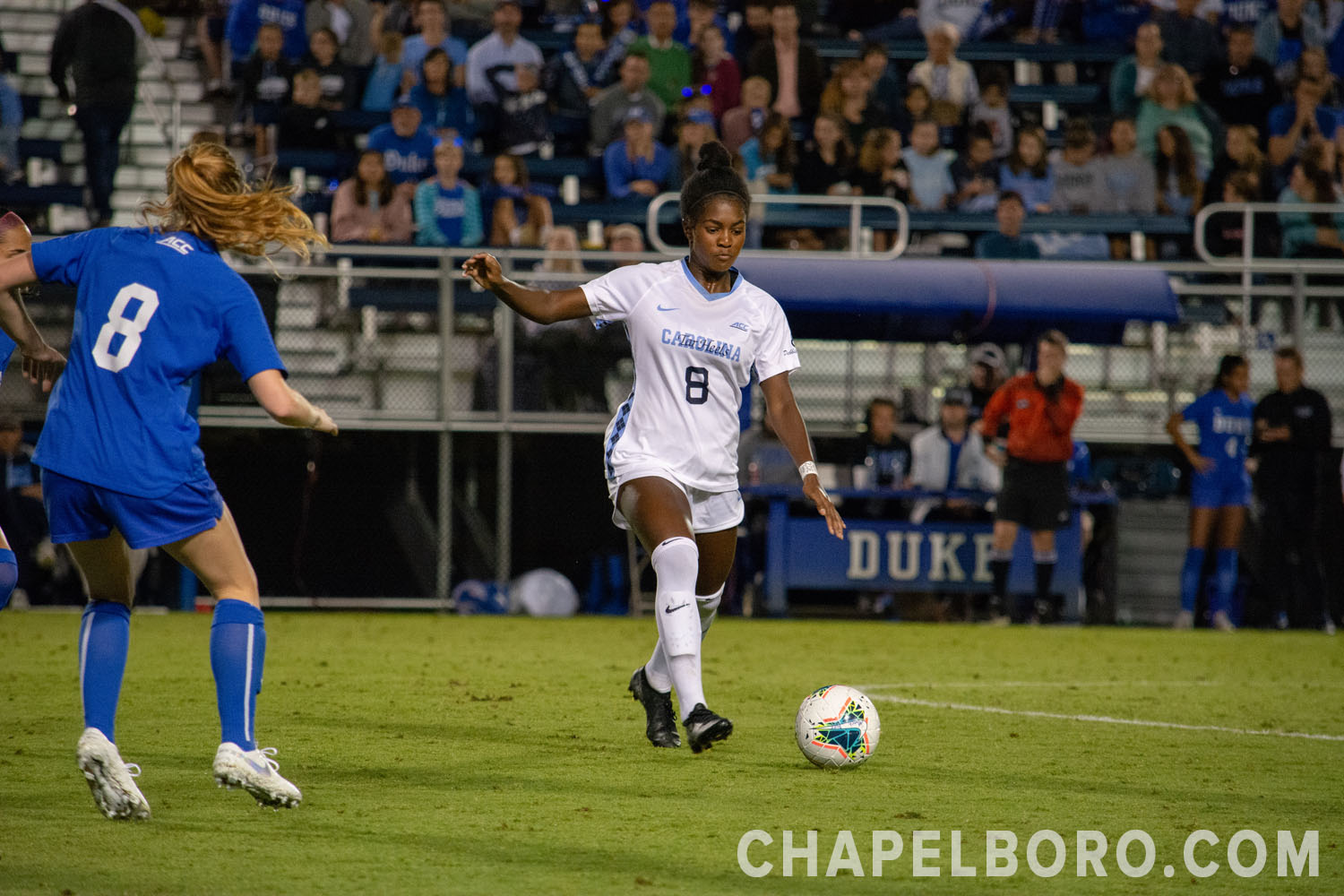 The United States Soccer Federation announced Monday that UNC sophomore midfielder Brianna Pinto has been named its Young Female Player of the Year after an outstanding season in which she helped lead the Tar Heels to an appearance in the NCAA Championship Game.
Voting was done by National Team coaches, National Team players who earned a cap in 2019, U.S. professional league head coaches, select media members as well as former players and administrators.
Pinto tallied 11 goals and six assists this season, while also earning All-American and All-ACC honors for her efforts.
The Durham native also appeared in seven matches for the U-20 national team this year, scoring against Germany and serving twice as the squad's captain.
"To be selected as the Young Player of the Year is humbling and a huge honor, especially looking at all the great players that have earned this award before," Pinto said. "I know I still have a long way to go as a player, but I'm super excited for any opportunities that are ahead and I'm incredibly thankful for all of my teammates and coaches, and my entire family, who have been with me on this journey."
Photo via Dakota Moyer