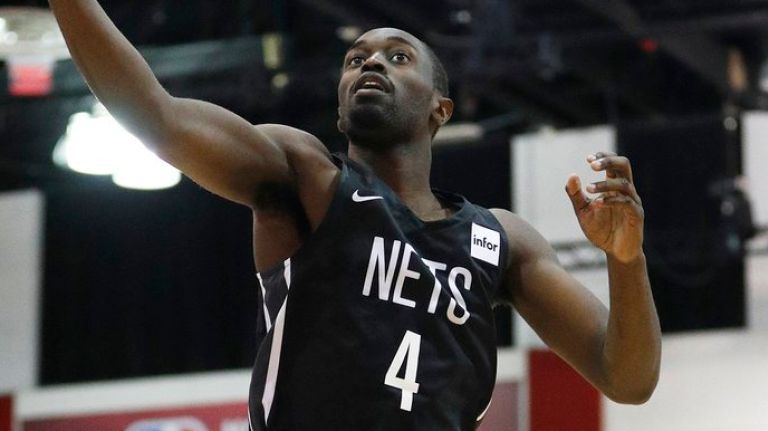 Wednesday night's NBA Summer League action in Las Vegas featured yet another standout scoring performance from Justin Jackson of the Sacramento Kings, while Theo Pinson continues to assert himself as an all-around force for the Brooklyn Nets.
In addition, Jackson and Pinson's former Tar Heel teammates Kennedy Meeks and JP Tokoto also saw playing time for the Denver Nuggets and Golden State Warriors, respectively.
The Kings fell to the Cleveland Cavaliers 96-84, but Jackson led the team with 20 points–his fifth game with at least 20 points in his last six outings this summer. His shooting did drop off a bit in this game, however, as he shot just 7-for-24 from the field and 2-for-12 from three-point range.
It was Pinson that had the most impressive performance of all the former Tar Heels on Wednesday, though, as he tallied 14 points, five assists and four rebounds in 26 minutes of playing time. Pinson's effort still wasn't enough to keep the Nets from coming out on the wrong end of a 109-102 scoreline against the Houston Rockets.
In just six minutes of action during the Nuggets' 85-77 loss to the Toronto Raptors, Meeks scored two points using a pretty baseline fadeaway jumper he rarely showed while at UNC. The Charlotte native also grabbed one rebound and came up short on a rare three-point attempt.
The fourth, and final, Tar Heel playing on Wednesday–Tokoto–had seven points and 10 rebounds while playing as a power forward in the Warriors' 87-69 loss to the Charlotte Hornets. Tokoto was also second on the team with 32 minutes played.
Photo via John Locher (Associated Press)