Enjoying exercise can be a challenge. But when you become an E-fit for life-er with Erica Dixon, your weekly dance party becomes community and fitness in a gumbo of Latin and Afro-Caribbean rhythms.
This week's "Tu for Two" sees Chela find out all about it!
e-Fit4Life is a local fitness program that was created to help others lead healthier lifestyles. Owner Erica Dixon is a certified personal trainer and group fitness instructor who teaches classes in locations all over the Triangle area.
She specializes in teaching Zumba Fitness, Cycle, and Kickboxing, and loves inspiring and motivating others through her fitness classes and events.
---
---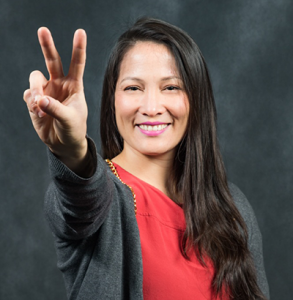 "Tu for Two" is a recurring series presented by the Ackland Art Museum that chronicles the bi-weekly adventures of WCHL's Chela Tu as she explores some of the lesser-known gems around town. Join Chela on Mondays as she ventures out into Orange County and beyond to find the most delicious food, the most amazing activities and experiences new things with some of the most interesting people!