Welcome to Woman Crush Wednesday!
This week, join 97.9 The Hill's Ali Evans for a conversation with Margie Schmidt & Tammy Purner, the two women who own Green Beagle Lodge, a "pet resort" that is meant to be a one-stop shop for overnight boarding, daycare, grooming, training and a variety of other pet-related services.
According to Schmidt & Purner, starting the Lodge has been a dream for quite some time due to their love of animals, but there's more to their business plan than pet care. The Green Beagle Lodge also makes considerable effort to conduct its business in an environmentally responsible manner, using reclaimed turf for dog runs, harvested rain water for cleaning and maintenance, natural sunlight through glass block windows, and more.
You can listen below for the full conversation between Ali, Margie and Tammy about how the Lodge began and what its future might hold — and check back next Wednesday for another introduction to some of the most amazing women in our community!
---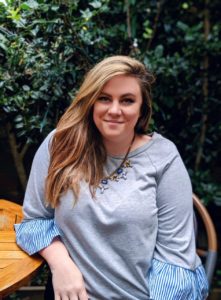 Join 97.9 The Hill's Ali Evans every Wednesday for another edition of "Woman Crush Wednesday," a three-minute weekly recurring segment made possible by Mosaic Comprehensive Care that highlights motivated women and their impact both in our community and beyond. If you'd like to nominate someone to be featured on WCW, email ali@wchl.com
Podcast: Play in new window | Download
Subscribe: RSS