Welcome to Woman Crush Wednesday!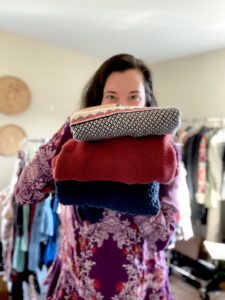 This week on Woman Crush Wednesday, join Ali Evans in a conversation with Alex Gates — the "mompreneur" and proud UNC alumna behind "thriftinthepines," an online thrift store that seeks to both provide cost-effective fashion solutions and also to help reduce the environmental effects of the fast-fashion industry through re-use!
"Fast fashion is one of the biggest polluters in the world, and the environmental unsustainability is actually matched by equal social issues," said Gates. "So on the production side, the fashion industry runs on human rights violations, poor working conditions, low wages, long hours for their workers. And by shopping secondhand, you're not only helping the earth, but you're curbing the trend toward fair labor practices in the U.S. and countries across the globe."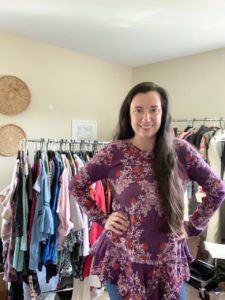 Gates spends roughly 20 hours a week buying, cleaning and photographing clothing, all of which gets listed on the thriftinthepines storefront, while some of the highlights — both of thrifty finds and of Gates' life — are posted on her Instagram. 
You can listen below for the full conversation between Ali and Alex below  — and check back next Wednesday for another introduction to some of the most amazing women in our community!
---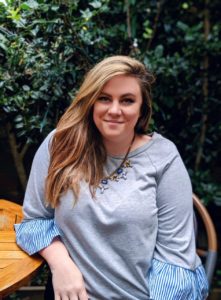 Join 97.9 The Hill's Ali Evans every Wednesday for another edition of "Woman Crush Wednesday," a three-minute weekly recurring segment made possible by Mosaic Comprehensive Care that highlights motivated women and their impact both in our community and beyond. If you'd like to nominate someone to be featured on WCW, email ali@wchl.com
Podcast: Play in new window | Download