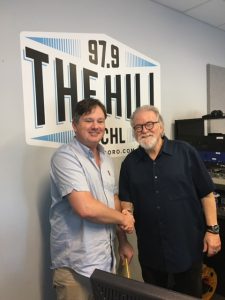 LocalFest is a celebration of all things local! Local food, local music, local art, local businesses and local entrepreneurs, and the culture and heritage of our local communities.
Mass media and large businesses with franchises spread across America have significantly homogenized large portions of our life, from food to culture, in cities and towns across the country. Celebration of the things that make Orange County unique is an important part of keeping our local community active and engaged.
But, in recent years, local food — especially near urban areas — has become more commonplace. The same is true for locally crafted beers, ales, and ciders.  Local artists, musicians and craftsmen help communities hold onto their heritage and cultural roots.
Other locally-owned businesses, such as construction businesses that use sustainable business practices, companies that manufacture and install renewable energy systems, businesses that make new products from recycled "waste" materials, independent booksellers, and "makers" who are the engineers, tinkerers and hobbyists that carry on the American tradition of innovation and creativity, all make our place in the world special, help create jobs, help revitalize our local economy and make us more sustainable and self-reliant.
According to the Institute for Local Self-Reliance, "a growing body of research is proving something that many people already know: small-scale, locally owned businesses create communities that are more prosperous, entrepreneurial, connected, and generally better off across a wide range of metrics".
Podcast: Play in new window | Download