2010:
Ten years ago, I was living in Chapel Hill in a home I had purchased at 25 years old, with a woman I'd dated for four years, and was running a business I had started after graduating college.
I had created a life most people wouldn't have until many years later.
But there was a problem. It wasn't the life I wanted.
My girlfriend and I had plans to move to New York together that summer, as we both needed a change, but we did not plan to break up four days into our one year lease we'd signed.
I was 28 years old and left my house, my business, and my girlfriend, and I had no idea what I was going to do.
But I learned that it's never too late to make a change if your heart needs it.
2011: 
Early the next year, I was still coasting off the clients I had gained while building my business in NC, and spending the money I earned from them on traveling and partying. I saved nothing.
It was the time of my life. I was living in the greatest city in the world, just blocks from Central Park, seeing bands and Broadway shows that I'd never see back home.
I was even nominated for two Emmys that year.
But eventually, my work from previous clients had dried up and I hadn't built anything or made the connections I needed to sustain my life in the city.
I learned how hard it was to live in New York and moved back home that summer, lived out of my truck traveling from beach to beach, and then came back up to New York with a new girlfriend that fall.
2012:
It was not the right relationship, either.
We started dating too fast and moved in together too fast. We had no money and lived off of what she earned bartending.
I was incredibly unhappy, stressed from lack of income, and unfulfilled from lack of creative work.
I took a job setting up little stages in big box stores around Jersey and Long Island for in-store demonstrations of products like a "miracle mop" or a Shamwow. It was horrible.
After months, I finally landed a temporary job at Deluxe Entertainment, a post production facility that worked on the biggest shows and films made in New York. My confidence came back.
They offered me a full time job, but I was not interested in the corporate life.
Instead, I spent my last $1000 on a plane ticket to Riga, Latvia, to document the Street Workout World Championship — the first international competition of a new sport I'd been documenting for a passion project.
It made me feel like I'd never felt before.
I ended my relationship, moved out, and had the best six months I'd had since moving up to the city. I was preparing the make my first feature film the next year.
I learned to follow my dreams.
2013:
I traveled to over fifteen countries on three different continents to make that movie.
I didn't know what I was doing, but I had the time of my life and made friendships all over the world. It was the best year of my life at that point and I'll remember it forever.
I learned that the world is much smaller than we think and how important it is to see it.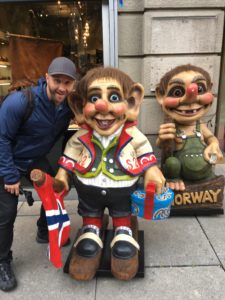 2014:
When I was done traveling, I had spent all the money I'd raised to make the film.
I couldn't afford to live in New York to edit the film, so I moved back to my house in North Carolina.
Most of the people were still doing the same thing they were when I left. Not much had changed, except me. My networks were gone and I had to start all over.
After a tough break-up with a girl who ghosted me, I spent the year trying to find new gigs, editing when I could, and seeking out the company of women I'd met online to keep my ego intact.
I learned what it was like to feel hollow.
2015:
That feeling continued and my money situation got worse.
I spent all my time working on the film and was living off of credit cards. Income was almost nonexistent and debt was ever-present.
I threw my back out twice that year and couldn't move for weeks.
I remember bawling on my mother's couch like a baby, not knowing what to do or how to get out of the pit I'd dug for myself. All I had was my movie.
On the last day of the year, my car broke down for the fourth time that month, on the side of Interstate 40 in the pouring rain.
From the outside looking in, my life looked glamorous. In reality, it was in shambles.
I learned humility.
2016:
But I kept plugging away on the film.
We held test screening after test screening and took it on the road with The Fit Expo around the country.
My editor David, an old colleague from before I moved to NYC, was a lifesaver.
I still struggled financially and my stress levels were sky high. I landed a big job on a TV show but it quickly fell apart half way through the season. I kept pushing.
I had a new girlfriend who calmed my nerves and a new job at a fitness studio that gave me a community and some supplemental income.
Finally, our film was accepted to just ONE film festival. The Hip Hop Film Festival back in NYC, where it all started. We won the whole thing.
When the director told me, I wept.
I learned perseverance.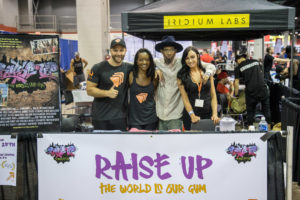 2017:
We planned the release of the film, "Raise Up: The World is Our Gym," for March of the next year.
I moved back to New York to work for the Urban Fitness League, a company owned by my friend Ben Sturner (who coincidentally was from Chapel Hill).
Maya, my girlfriend, told me, "I feel good about our relationship and we're not married and don't have a baby. If you want to do it, now is the time." So I went.
Living in New York was still amazing. I still loved it. But I knew it had a limited timeline, so I made the most out of it. I finally got on stage to do live storytelling. I made plans with my business coach to start a new business. I traveled to Equatorial Guinea, Norway and Amsterdam to screen the movie, reliving the memories I'd made four years before.
And I sold my film to Red Bull TV. It was a win I never thought I'd see.
On my last day in New York, Maya Facetimed me to tell me she was pregnant.
We were scared, but we were in love and we were ready.
I learned to establish relationships and nurture them, but then let life lead you where it may.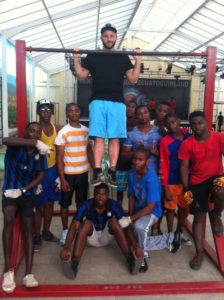 2018:
I was fueled by the news of my baby on the way, starting a new business, and moving to a new city with Maya. We found a house in downtown Durham.
I launched a 12 part documentary series with one of my oldest clients that took me all over the country telling powerful stories of rare cancer patients.
I got my first paying writing gig (for Huffington Post!) and started writing a weekly column here at Chapelboro!
I paid off all my debt from making the movie and was now building a business that was doing six figure revenue in its first year. I finally started actually saving money!
Our daughter came in April and changed our lives. She was everything. Bright eyed and sassy from Day One, she changed the way I do everything.
It was, without a doubt, the best year of my life up to that point.
I was happy, but not like I was happy when traveling in 2013. I was content. I was a peace.
I learned how to be fulfilled.
2019:
2019 had some of the most memorable high points of my life.
My company was nominated for two Sharecare Awards (like the Emmys for healthcare films), which gave Maya and me a weekend in Atlanta. I was chosen to create a film for the annual American Red Cross Ball and give a speech, which gave Maya and me VIP access to a black tie event.
I landed my first national keynote for the National Association of REALTORS after only a year of public speaking.
And Maya and I got married!  I was officially a family man.
But there were many low points, as well.  My video production business hit a sophomore slump and I struggled to meet payroll often for the team I'd assembled the year before.
It was stressful, but I was a different man that I was in 2014, 2015, and 2016.
I was stronger because I was building something. Not just a business, but a family, and a network.
It would take more than a few tight months to take me out now.
I learned that life is about the long game.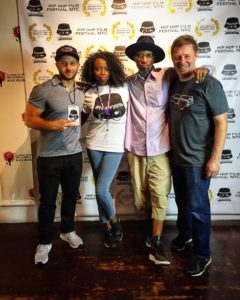 2020 and Beyond:
The last decade I took everything as it came — day by day, month by month, minute by minute.
And while I had amazing times and accomplishments, most of them were isolated.
What I've learned over the past ten years is that it's not about making one hit, it's about making a catalog. And some years you just don't have hit. But at the end of it all, I want longevity.
I want staying power.
I want to continue to learn and grow and create and build — for my family, my community, and for myself.
Bill Gates once said: "Most people overestimate what they can do in one year and underestimate what they can do in ten years."
I now fully understand that.
The next ten starts now.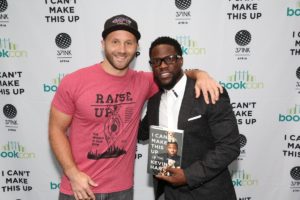 ---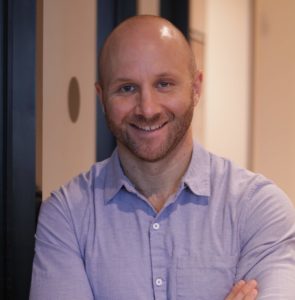 Rain Bennett is a two-time Emmy-nominated filmmaker, writer, and competitive storyteller with over a decade of experience producing documentary films that focus on health and wellness. His mission is simple: to make the world happier and healthier by sharing stories of change.
You can read the rest of "Right as Rain" here, and check back every Wednesday on Chapelboro for a new column!