Last week while working on a new project, I met a bright young lady named Niadiquay.
Niadiquay is currently attending graduate school at Johns Hopkins, while participating in a "teacher in residence" program at the new Ida B. Wells Middle School in Washington, DC.
What's unique about that school is it doesn't just teach science, math, social studies, and language arts, it teaches the children about the world and their place in it.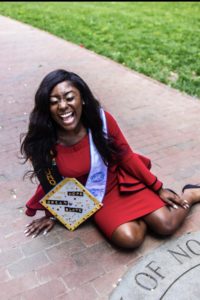 It teaches them about themselves.
I had never heard of this, but Ida B. Wells Middle School is a social justice schoolwide enrichment model (SEM) school. Their academic programs are ambitious, because they've found a way to teach kids in the way they learn best, but their enrichment programs struck me as the most profound.  
They seek to create young agents of change.
I watched as Niadiquay and her colleagues sat down with the girls in one enrichment class (the boys were in another room doing another activity) and after they discussed an issue about gossiping, they spent the session "toasting" with sparkling apple juice (and eating cupcakes!) and celebrating each other as sisters.
Each one wrote on the board how they would show up for their fellow women and lift them up, not pull them down.
Even as an adult this kind of activity — this kind of connection — is helpful.  For children, especially having these moments where the teachers aren't viewed as education prison guards but rather friendly "life guides," this kind of connection can be life-saving.
If we want these young people to go do good work in the world, it's crucial that we work on these "soft skills" at an early age.
I was not only impressed with the school, but with how Niadiquay, a 22 year old, seemed so poised and prepared to lead these young ones to success.
It's because she had certain life guides, as well.
Niadiquay grew up in Durham, in a single-parent household, living in public housing.
By all historic standards and assumptions, one might expect her life to have a particularly low glass ceiling.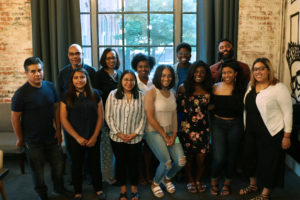 But she knew at an early age, if she wanted to change the cycle her family had been in, she needed to figure out a way to break through that ceiling.  
Even while helping raise her four brothers, Niadiquay focused intensely on her school work and became a "straight A" student, while simultaneously excelling at sports.
During her 5th grade year, a teacher who saw her potential gave her an application and told her to take it home and fill it out with her mom.  It was for a place called Student U. 
Student U takes first generation college-bound students, who they know will face personal and institutional obstacles on their paths to educational success due to racism, poverty, and other systemic injustices, and guides them on a path to reach their full potential.
So many children with this potential get caught in a cycle of poverty where they can't make it to (or succeed in) college due to lack of income and therefore can't receive the education they need to break their family out of that income-bracket.  
Niadiquay knew she had to be different.  Student U helped her.
She attended their after-school sessions from the sixth grade until she graduated high school and even became a mentor to the younger children.
When touring college campuses, she originally decided not to apply to UNC Chapel Hill because no one there seemed to look like her or come from her world.  Student U stepped in again as a staff member and trusted mentor encouraged her to be bold enough to try.
He knew it would take that kind of change to break through.
Niadiquay received a full scholarship to the University of North Carolina and became the first person in her family to ever attended college. 
Her struggles weren't over by any means, and she even reached some low points during her undergraduate years.  But she had the ability and skills to work through them.
Now she helps other younger people understand how to do the same thing.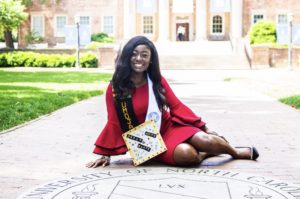 This is the goal.
If we want great leaders in our communities, we need to find them and nurture them, especially the ones who are caught in historic and systemic cycles that would otherwise hold them down.
We need to tell them they can achieve greatness.  We need to tell them we have their backs.
And sometimes, we need to toast to them and their power with sparkling apple juice.
---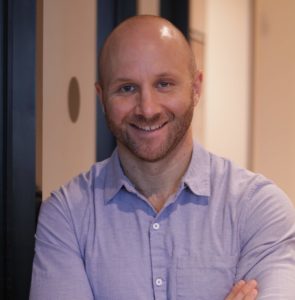 Rain Bennett is a two-time Emmy-nominated filmmaker, writer, and competitive storyteller with over a decade of experience producing documentary films that focus on health and wellness. His mission is simple: to make the world happier and healthier by sharing stories of change.
You can read the rest of "Right as Rain" here, and check back every Wednesday on Chapelboro for a new column!