Well, at least the Best Brewery ever this week, as of this moment.
People ask me all the time, "What's your favorite brewery?" The lawyer in me refuses, generally, to give a direct and concise answer. Instead, I think of things like, "What does 'favorite' mean, exactly?" "What am I really enjoying right now?" "What would I buy for a party?" "What am I eating?" "If you were going to buy me a six pack, what would I ask for?"
Sadly, I just make things way too complicated. So, I thought it would be a good idea to think of this topic — what's the best brewery? — as a continuum sort of question. The answer will depend on when you ask me.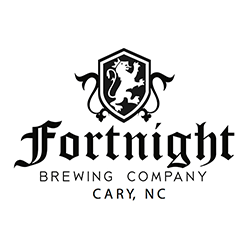 Right now, I'm really digging Fortnight Brewing in Cary, NC. We are lucky to have them right here in the Triangle, because some fantastic beers come out of Fortnight on the regular. They do what I call "traditional English brewing with an American accent." Fortnight produces quality standbys like a porter and a bitter, but also some more wacky trendy stuff like a New England IPA. If you look, you'll find their stuff in your grocery, and often on tap at your favorite spots. Even better, they're practically right around the corner so you can go there and visit!
Let's talk about a few of their many wonderful beers…
Call the Hops is their New England IPA, which I reviewed a few months ago. This is a great intro to this semi-style and is easy-drinking and refreshing. Like many NEIPAs, it's the type of IPA a person who doesn't like IPAs would like.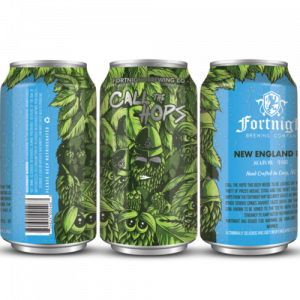 Coffee Amber… oh, man. This one is a treat. It showcases semi-sweet malt with a hint of coffee bitterness to keep you coming back. This is an old yarn for me, but I once did a beer pairing event where I paired this with Rise's Maple Bacon Bar and it was transcendent. Go get it!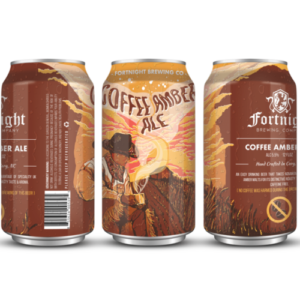 3 Lions Best Bitter. If you're talking about an English-centric brewery, you have to talk about their Bitter. Bitters are the standard "session" beer of England (they wouldn't necessarily call it that, but you know what I mean). I LOVE talking to people about bitters because I get to say they are named what they are not. Bitters aren't necessarily bitter, and that stands true for this beer. Bready, bordering on toffee, malt sweetness comes through primarily, with just enough hops to balance it out. And at 4%, you can definitely enjoy more than one without too many consequences.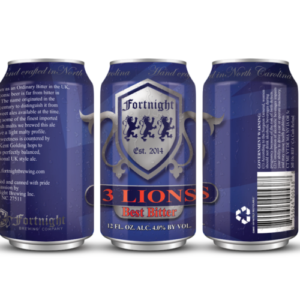 If you ask me 10 minutes from now what my favorite brewery is, it might be different. Like I said, it depends on a lot of factors. But Fortnight is a fantastic answer, no matter what the occasion, so get out there and go get you some. Cheers!