Last week I hosted another storytelling night. This time, the topic was financial health.
What I've learned recently, is that talking and thinking about that topic can be just as triggering for people as talking about mental health — and it can certainly have overlapping effects on one's mental health.
Part of my mission with these community conversations is selfish in nature. I want to learn as much as I can from other people because life is a journey, right? It's not like these issues with the different pillars of health cease as we age. They just evolve. So we must, as well.
One of the best ways to do that is to pull from people who have shared similar experiences. And the best way to learn from them is to listen to them.
We hosted four storytellers from different backgrounds who all stood up in front of the crowd and told personal stories about their financial journeys — both struggles and successes. Then, at the end, I saved room for a Q&A section where the audience could ask them questions.
I started it off with a simple question that I think prohibits most of us from taking action on anything new path we want to take: "What is the first step?"
The answers were all valid and helpful, but the one that stuck out to me was from Dee McDougal, who works in Diversity and Inclusion in the banking industry.
"Well," she said, "I think that first of all we need to stop comparing ourselves to others and wanting what they have. Because many times what we're looking at is a facade, or at least we don't know the story behind it. But we get caught up comparing ourselves to people or what they put up on social media. We need to figure out what we want."
"Stay in your own lane?" I said.
"Exactly. But know what lane you want to be in." she responded.
It was such solid advice. So often (almost always, I'd argue) knowing or being self aware is half the battle. But in Dee's opinion, it was clearly the first step.
Why do we do that? Why do we compare ourselves to others and want what they have before we've really asked ourselves if that is actually something we'd want?
It took me years to break through the mask I wore which was built from influence of other people. I had to dig down and find out who I really was and what mattered most to me.
It wasn't easy at all. And it won't be for any of us.
It has to be a conscious effort to dig past our facades, get down to our hearts, and figure out the paths that are best for us as individuals.
Missing The Storytelling Lab?? Don't worry we have a super exciting Season 2 Recap episode coming soon! We'll be sharing the best storytelling tips & tricks from last season, like this one from @anniebdonahue! Full Ep here: https://t.co/YKcoFOaQ6h pic.twitter.com/ZiPlv4u4d7

— The Storytelling Lab (@storylabpodcast) June 6, 2019
Coincidentally, last week I was listening to a podcast with Tim Ferriss and Ramit Sethi. Ramit recently released a new edition of his bestselling book, I Will Teach You To Be Rich (scammy title, solid book). They were talking about people finding exactly what their "rich lives" looked like.
Ramit and Tim, for example, are very different. Ramit likes nice sweaters and extravagant dinners, Tim wears whole outfits that cost $50. Tim likes to travel to distant countries and backpack, Ramit prefers the luxury of four star hotels.
The exercise they proposed was to try out what you think your "rich life" is for a weekend.
If you are working hard to make enough to own a Ferrari like your favorite pop star, rent one for the weekend. You may scratch that itch.
Or you might think, as Tim says,
"'Okay, 20 years from now, everything I'm doing is predicated on being able to buy a boat and I'm going to live on my boat and sail around the Mediterranean for 20 years after that.' Maybe you should get on a boat first. And try that for a weekend. Go take a sailing course. You might come out of it being like, 'That sucks and I felt sick the entire time.'"
Ramit mentions a couple he knew that did the math and worked to save as much as possible, then cut as many costs as possible, so they could buy an RV.
"He told me he retired at 35. And his wife retired. They're 35 and 36. And they drive around in an RV. That's their rich life. That is not my rich life! But to him, that's his rich life. So when I was back in my 20s, what I wish I would've done was to look at people who had succeeded in the ways that I could conceive myself succeeding."
This was the proverbial light bulb moment for me and what Dee said at our financial health storytelling night simple echoed it.
Know what you want first. Know what you really want.
Then, you can lay out the steps you need to take to get there.
Featured image via Anna Norwood
---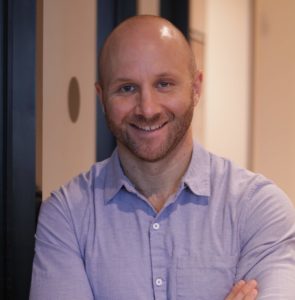 Rain Bennett is a two-time Emmy-nominated filmmaker, writer, and competitive storyteller with over a decade of experience producing documentary films that focus on health and wellness.  His mission is simple: to make the world happier and healthier by sharing stories of change.
You can read the rest of "Right as Rain" here, and check back every Wednesday on Chapelboro for a new column!