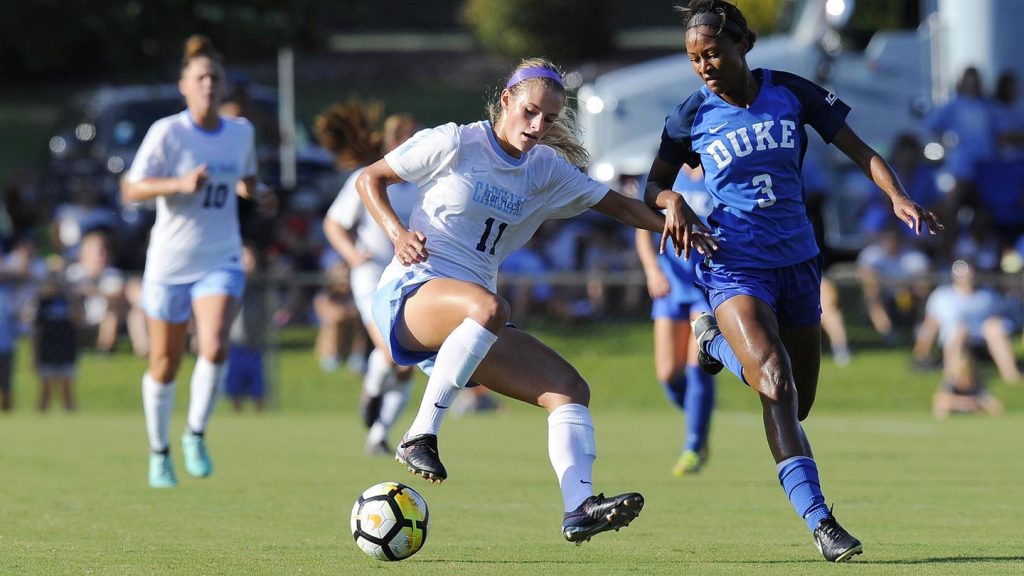 The final roster for the United States Under-20 national women's soccer team was revealed Tuesday ahead of the upcoming FIFA Under-20 Women's World Cup–with a pair of head coach Anson Dorrance's Tar Heels making the cut.
Rising sophomore defender Emily Fox will join incoming freshman midfielder Brianna Pinto on the trip to France, with the event taking place from Aug. 5-24.
Prior to suffering a knee injury last October, Fox played a key role on the UNC team that took home the ACC Tournament Championship. This also marks her second consecutive U-20 World Cup, as she played on the national team in the event two years ago alongside current Tar Heels Jessie Scarpa and Taylor Otto.
Meanwhile, Pinto will begin her career in Chapel Hill as the nation's No. 3 overall recruit and with plenty of expectations.
National team head coach Jitka Klimkova whittled down her roster to 21 players, with 16 currently playing in college and five youth club players–like Pinto–who will enter college this fall.
The team is coming off a training camp last week in Portland where it played two matches against Brazil to prepare for the World Cup.
"Honestly, these were some of the toughest decisions I've had to make in my coaching career," Klimkova said. "The overall pool was so competitive and we needed every training session and game before we selected the final 21. We are confident that the group we picked is the best team." 
For the full roster, click here.
Photo via UNC Athletics