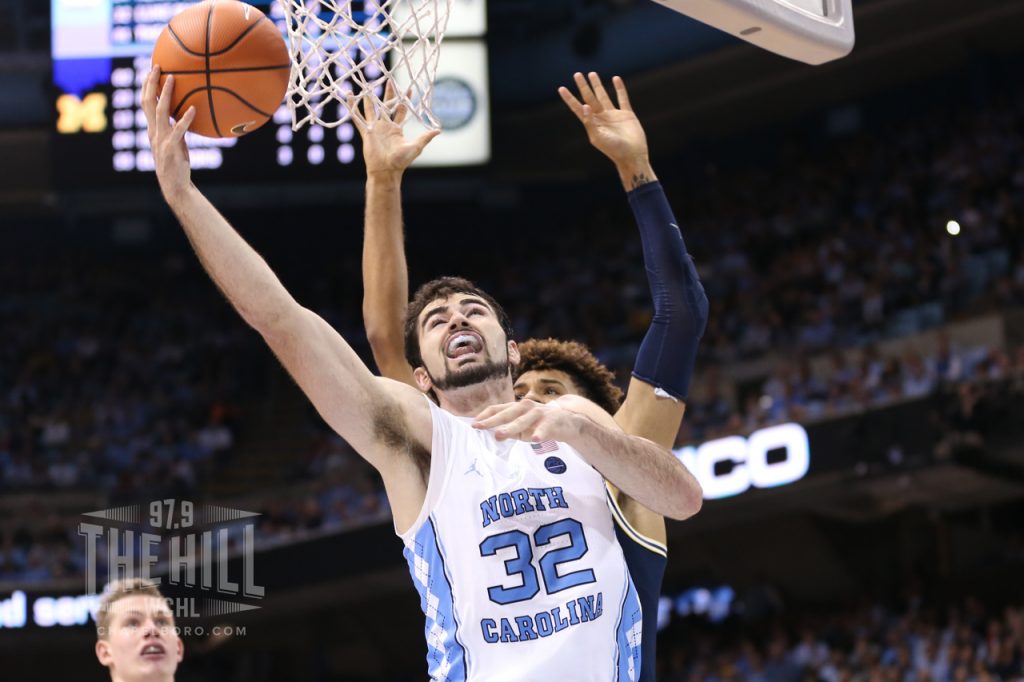 UNC men's basketball players Luke Maye and Aaron Rohlman were recognized Tuesday by the National Association of Basketball Coaches when it was revealed that they had each earned spots on the NABC Honors Court.
In order to be named to the Honors Court–which highlights men's collegiate basketball student-athletes who excelled in academics during the past season–a player has to meet four specific criteria.
Only juniors, like Maye, and seniors, like Rohlman are eligible for the honor. In addition, players must have a cumulative grade point average of 3.2 or higher at the end of the 2017-18 school year while having spent at least one full year at their current school.
The last criteria is simply playing for a team in Division I, II or III in the NCAA or Division I or II in the NAIA with a head coach who is a member of the NABC.
Maye is a rising senior in the business administration program, while Rohlman graduated in May with a degree in biology.
Photo via Todd Melet