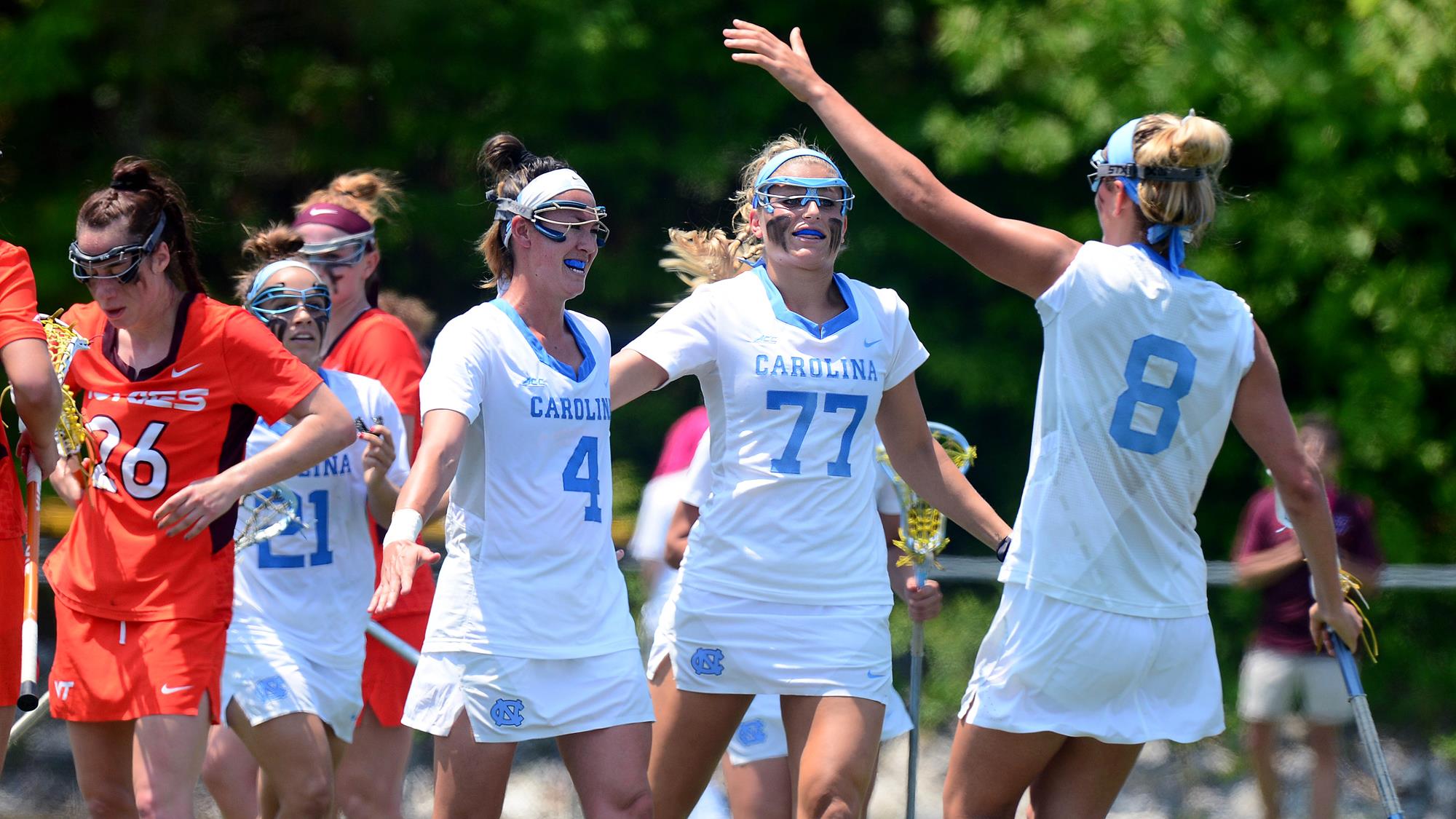 Six different players scored at least two goals for UNC on Sunday as the No. 2-seeded Tar Heels demolished the Virginia Tech Hokies by a score of 17-8 at Cardinal Gibbons High School in Raleigh–advancing to the NCAA Tournament Quarterfinals.
It marks the 14th consecutive year that head coach Jenny Levy and company have accomplished that feat, and improves the Tar Heels' all-time record against Virginia Tech to 27-0.
Marie McCool, Jamie Ortega and Maggie Bill each had three goals for UNC, while Katie Hoeg, Olivia Ferrucci and Ela Hazar each chipped in two apiece.
The Tar Heels started the game on a 5-0 run and never looked back, as they held on to the lead throughout the entirety of the game. By the second-half, UNC led by as many as eight goals and did not let the Hokies pull things within seven the rest of the way.
Despite only racking up 28 shots compared to 25 for Virginia Tech, the Tar Heels were effective with their shot selection all day–finishing with an incredible shooting percentage of .607.
Up Next:
UNC will now turn its attention to Northwestern for its quarterfinal game, where it will face Northwestern on Saturday at 1 p.m.
Photo via Jeffrey A. Camarati (UNC Athletics)