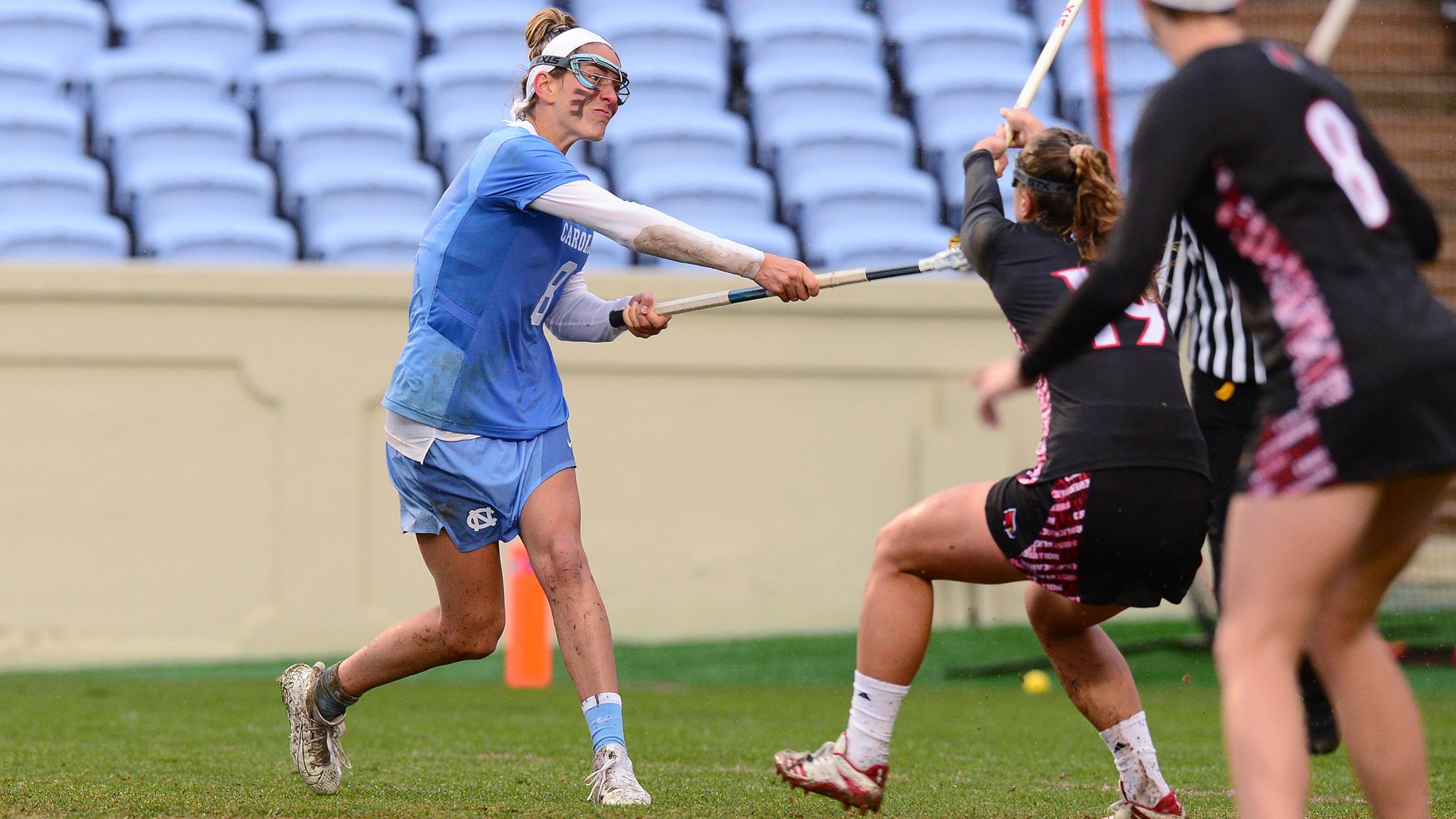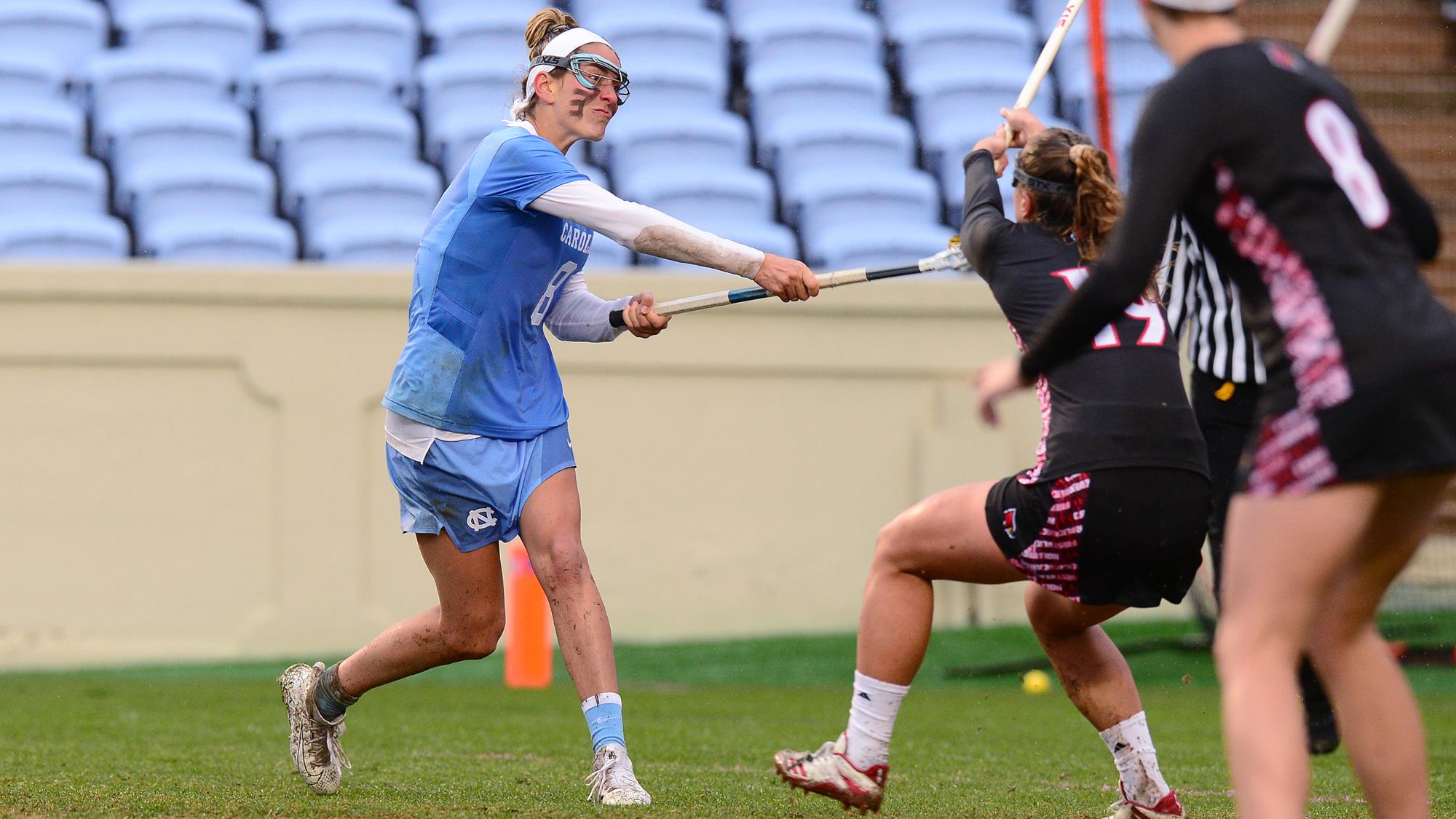 Katie Hoeg scored five goals Saturday at Kenan Stadium to help lead the fifth-ranked UNC women's lacrosse team to a dominant 16-6 victory over the visiting Louisville Cardinals.
Hoeg also added two assists to finish with a career-high seven points, while freshman attacker Jamie Ortega contributed three goals and three assists to the Tar Heel cause as well.
UNC improved to 9-3 (4-1 ACC) this season after winning its fifth game in six tries. Louisville dropped to 6-8 with the loss, including an 0-5 record against ACC opponents.
The Tar Heels built a 7-2 lead by halftime, before cruising to another dominant half coming out of the locker room.
Louisville received two goals apiece from Ally Hall and Caroline Blalock, but mustered just 20 shots on offense compared to UNCs 38.
Up Next:
Looking to continue their winning ways, the Tar Heels will now face Syracuse next Saturday at noon.
Photo via Jeffrey A. Camarati (UNC Athletics)