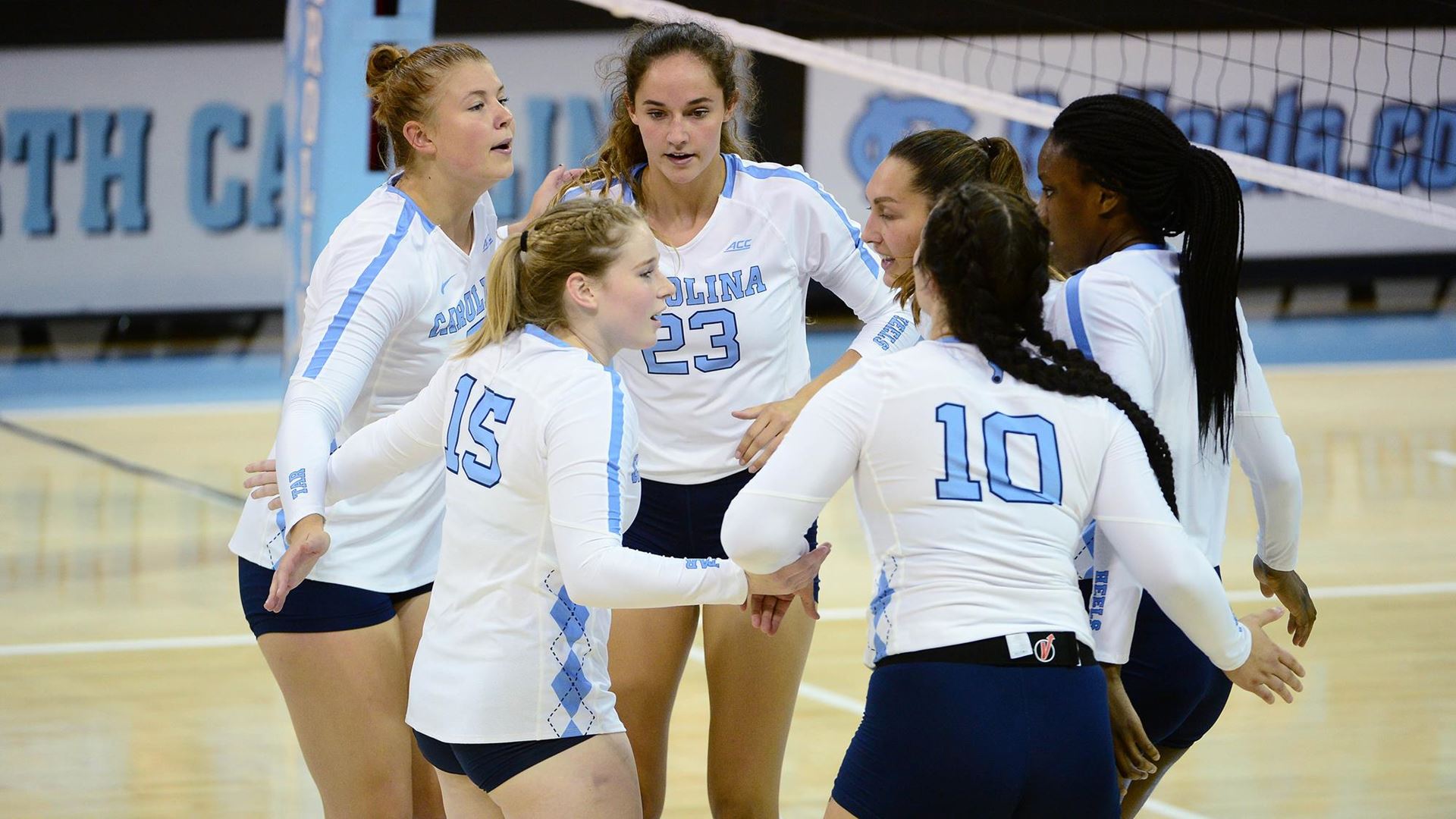 The UNC volleyball team welcomed two new additions to the roster on Monday, with incoming freshman Aziah Buckner and sophomore transfer Niki Khoshatefeh each joining head coach Joe Sagula's Tar Heels.
Buckner is a 5-foot-11 outside hitter from Memphis, Tennessee who previously played at Briarcrest Christian School. She was a 2019 Under Armour All-American honorable mention as a senior and was named Prep Volleyball Player of the Year by the Daily Memphian.
"Aziah is a great, dynamic athlete who we feel has a lot of potential to become a great six-rotation player," Sagula said. "She's quick. She's an explosive jumper. Aziah also led her team to championships and is extremely competitive. She comes from a good family with great athletic character. She will be a contributor and add depth as a pin hitter."
Khoshatefeh arrives at UNC after playing her first college season at UMBC, where she was named to the America East All-Rookie team. She is a 6-foot-2 middle blocker from Temecula, California.
"I'm really excited about Niki because she comes with experience having a very successful freshman year at UMBC," Sagula said. "She's someone we recruited years ago and is looking for the right fit athletically and academically. It is a great fit for both our program and Niki. 
With these additions, the Tar Heels will have now have six new faces on the roster for the 2020 season. The recruiting class also includes Kaya Merkler, Maylen Mitrovich, Sydney Reed and Amanda Phegley.
Chapelboro.com does not charge subscription fees. You can support local journalism and our mission to serve the community. Contribute today – every single dollar matters.
Photo via UNC Athletics