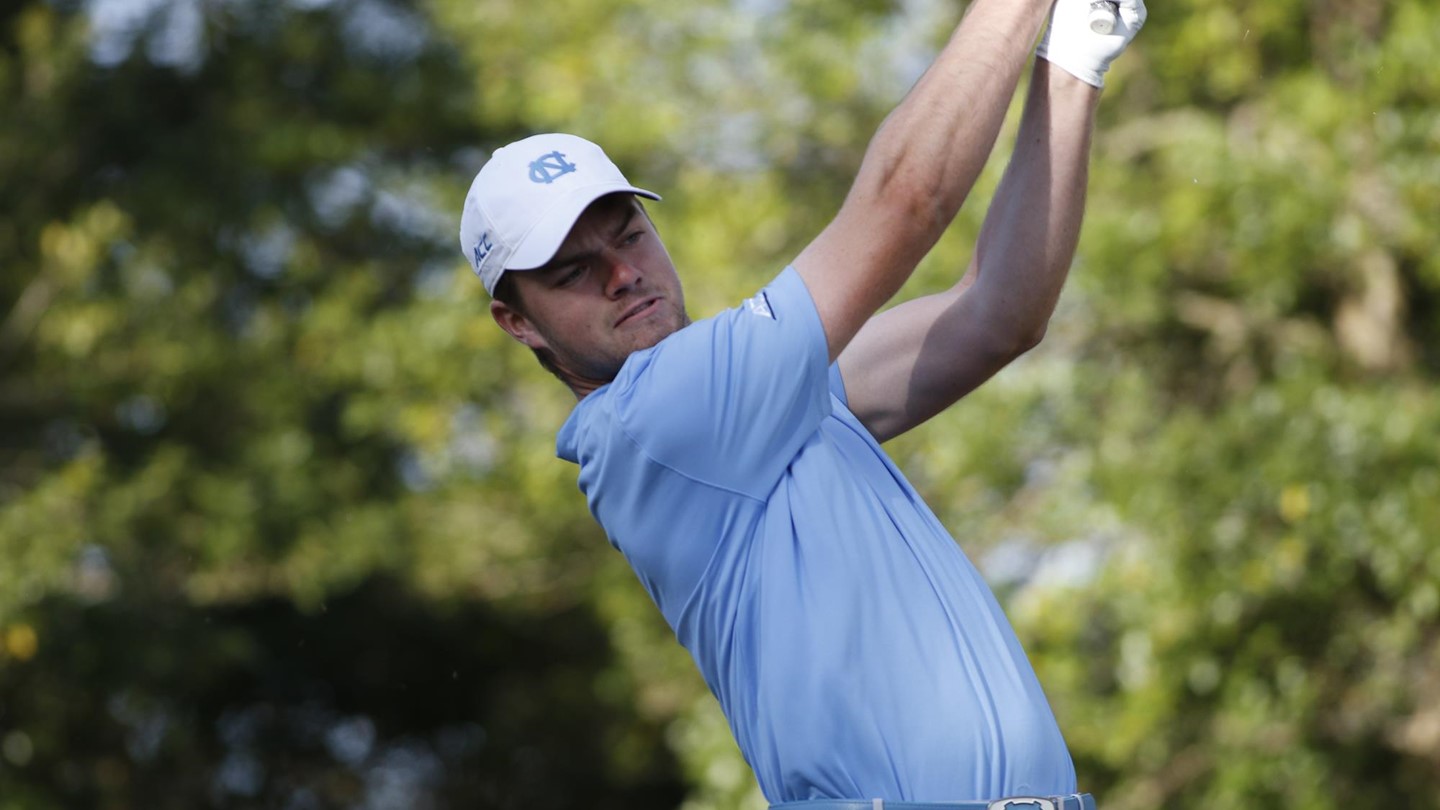 After shooting a 4-under-par 68 for the second straight day, UNC sophomore Austin Hitt now holds a share of the overall individual lead at the NCAA Men's Golf Kissimmee Regional Tournament, while the Tar Heels sit in a three-way tie for fifth place in the team standings.
Hitt, meanwhile, is tied with Florida's Andy Zhang and UCF's Kyler Tate at 8-under-par in the individual competition.
UNC shot 6-under-par as a team on Tuesday to move to 11-under-par for the tournament, the same score as both Colorado State and Vanderbilt.
Fifth place is important in this event because only the top five of the 16 teams competing will advance to the NCAA Championship Tournament.
Florida currently sits atop the leaderboard at 25-under-par, with UCF (-20), Kent State (-16) and South Florida (-13) rounding out the four teams ahead of UNC.
In addition to Hitt's 68 on Tuesday, the Tar Heels received a 3-under-par 69 from junior Joshua Martin. Seniors William Register and Jose Montaño fired a 71 and a 74, respectively, while the team's top player–Ben Griffin–rallied to finish with a 75 after shooting a triple bogey on the fourth hole.
Heavy rains prevented two teams from finishing their second round, but the schedule still calls for all teams to finish their third, and final, rounds on Wednesday. 
For the full leaderboards following Day Two of the NCAA Kissimmee Regional, click here.
Photo via UNC Athletics