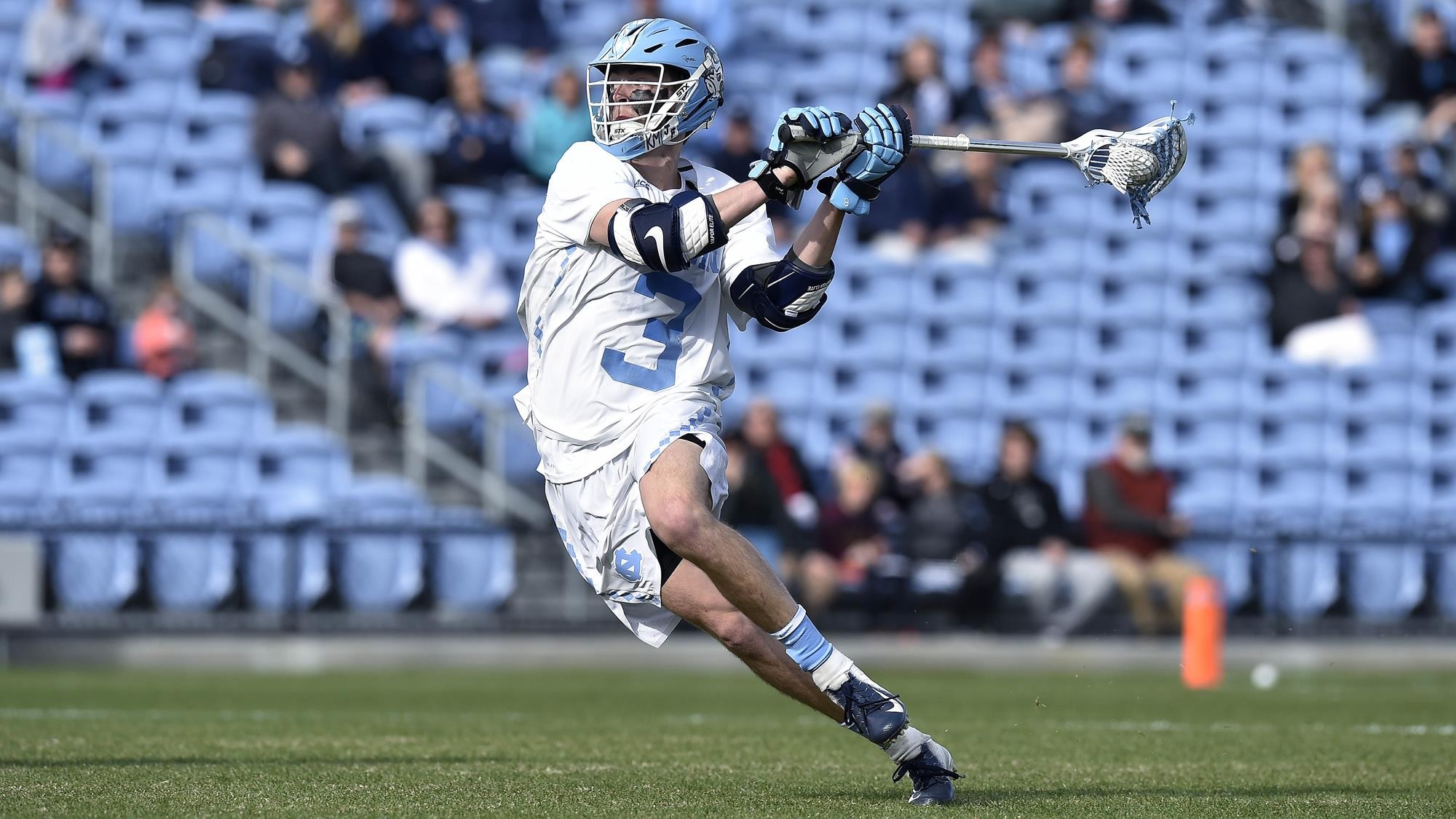 A strong second-half performance helped guide the UNC men's lacrosse team to a 12-7 victory over the Bucknell Bison on Tuesday afternoon at UNC Lacrosse Stadium.
The Tar Heels (5-2) led 6-4 at halftime and allowed Bucknell (2-5) to pull within 6-5 at the beginning of the second half, before scoring six of the game's final eight goals to close things out.
Both William Perry and Andy Matthews scored hat tricks for UNC, while Nicky Solomon added two goals of his own.
The Tar Heels compiled 41 shots to just 27 for the Bison.
Up Next:
UNC returns to action on Sunday to face Cleveland State at the U.S. National Lacrosse Headquarters in Sparks, Maryland. That game is set to begin at noon.
Photo via Jeffrey A. Camarati (UNC Athletics)