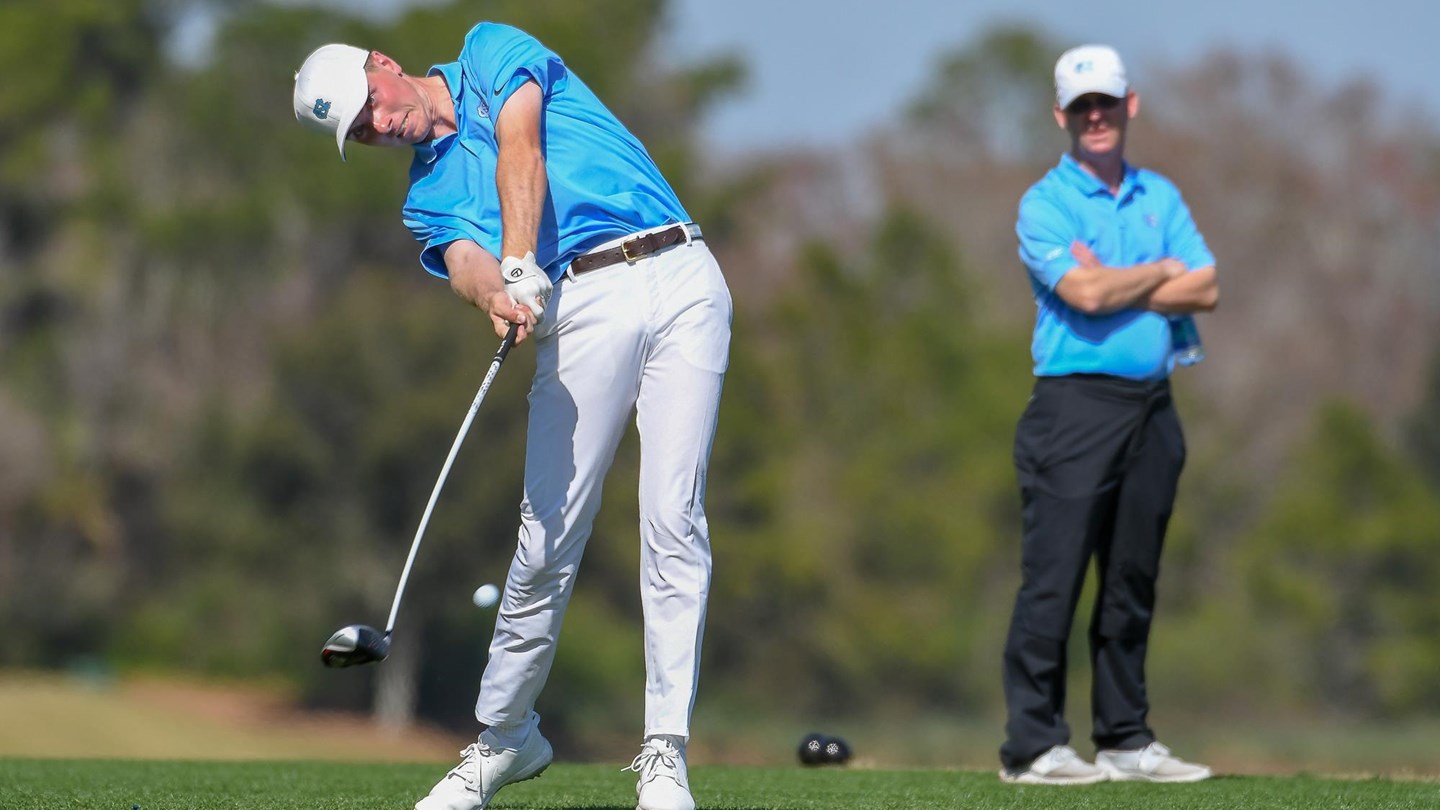 After shooting a combined team score of 2-under-par in Tuesday's final round, the UNC men's golf ended up taking home a fourth place finish at the Lamkin San Diego Classic.
Led by Austin Hitt–who finished fourth in the individual portion of the tournament with a score of 3-under-par–the Tar Heels were able to finish close behind the top three finishers in the event.
At the top of the leaderboard was No. 5 Arizona State (-10), No. 8 Texas (-8) and Saint Mary's (-4).
UNC was 11 strokes ahead of fifth-place San Diego State.
"We've seen the elite teams in the country in the last two tournaments and we've been within a handful of shots," UNC head coach Andrew DiBitetto said afterwards. "The exciting part is that we have not played our best golf yet. We have areas where we can improve."
For the full leaderboard from the Lamkin San Diego Classic, click here.
Photo via UNC Athletics