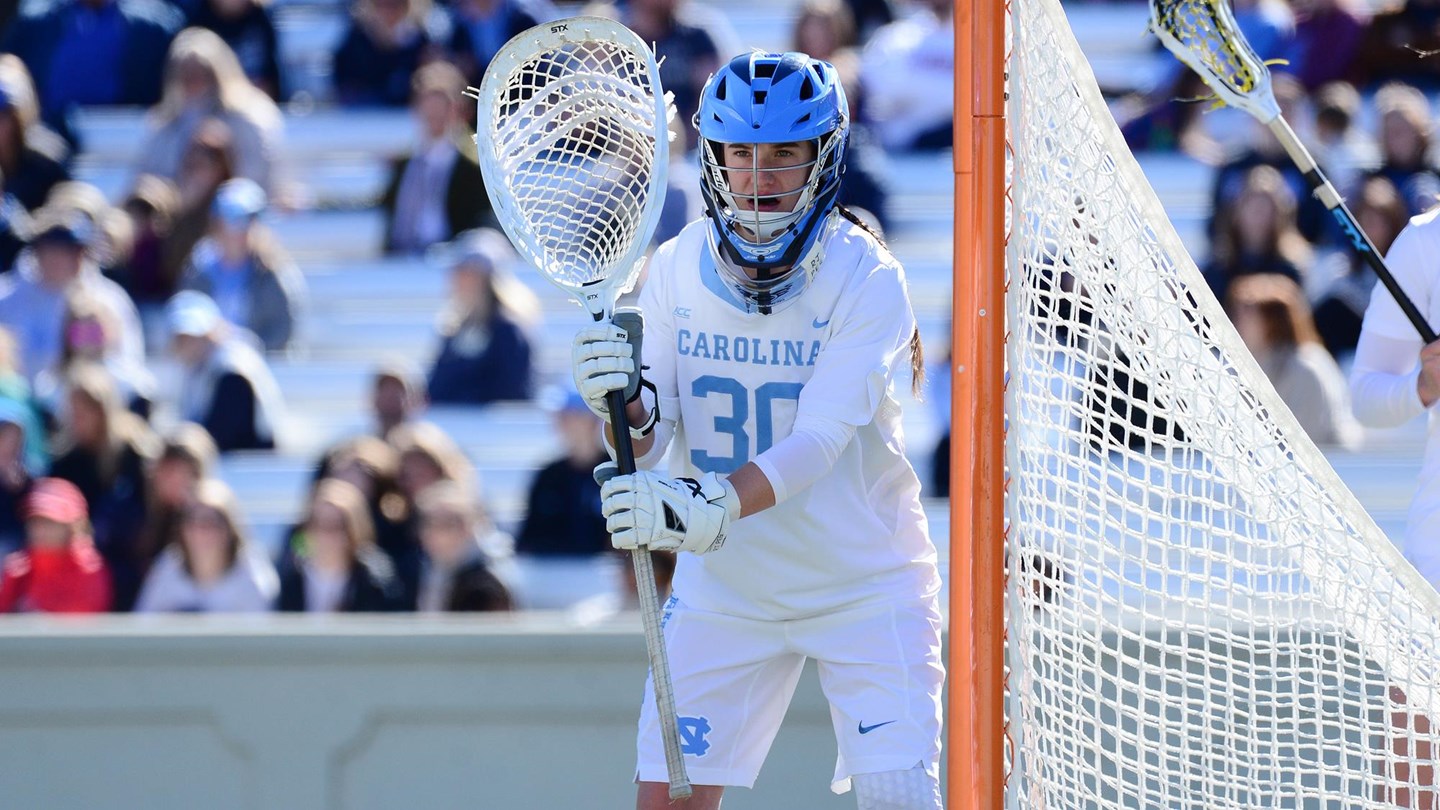 The ACC announced Tuesday that UNC redshirt freshman goalie Taylor Moreno has been named its women's lacrosse Defensive Player of the Week.
Moreno–who was forced to sit out last year with a knee injury–stopped a season-high 17 shots against No. 6 Virginia this past Saturday in her first career start.
UNC rallied from a 6-4 halftime deficit against the Cavaliers to win 13-9, handing the home side its first loss of 2018.
Another freshman–Duke attacker Charlotte North–earned the league's Offensive Player of the Week honor after notching a career-high eight goals in the Blue Devils' win over Louisville.
The Tar Heels (4-2, 1-0 ACC) are scheduled to return to action on Tuesday, as they travel to face Elon at 4 p.m.
Photo via Jeffrey A. Camarati (UNC Athletics)