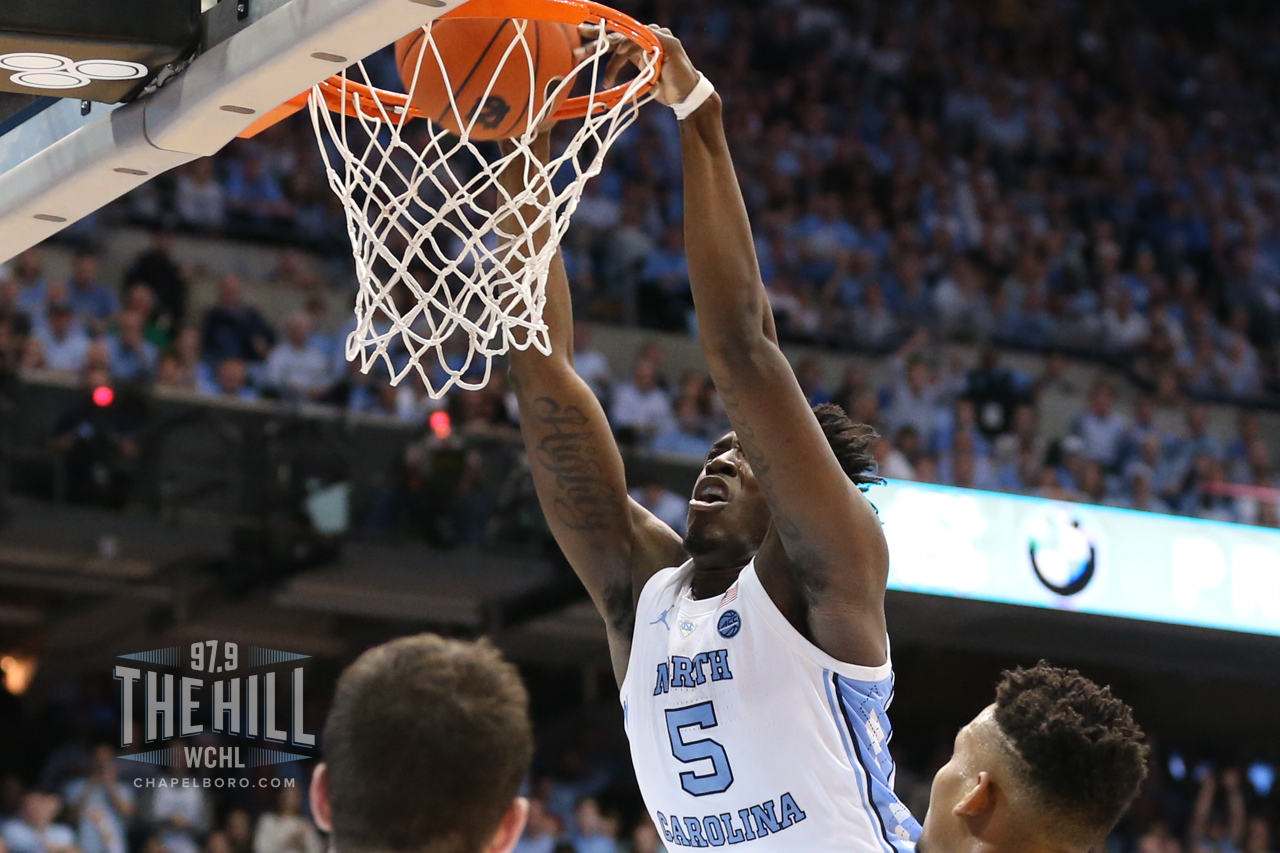 This week's Associated Press Men's Basketball Top 25 has UNC staying at No. 3 in the country after the Tar Heels recently clinched a share of this year's ACC regular season championship.
UNC also took home its first season sweep over Duke since the 2008-09 season, as it wrapped up the regular season with a record of 26-5 (16-2 ACC) after starting the year 12-4.
Gonzaga–who the Tar Heels beat back in December–is ranked No. 1 overall, followed by Virginia, the Tar Heels, Kentucky and Duke.
Rounding out the top 10 are: Michigan State, Texas Tech, Tennessee, LSU and Michigan.
The ACC is also represented by No. 12 Florida State and No. 16 Virginia Tech–giving the league a total of five ranked teams.
For the full AP Men's Basketball Top 25, click here.
Photo via Todd Melet